Journal / On vacation with Will & Bear
On vacation with Will & Bear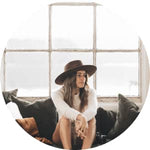 We're all dreaming of a European Summer adventure. From the sun-kissed beaches of the Mediterranean to the picturesque villages nestled in the heart of the Alps, Europe beckons with its timeless allure and boundless wonders.

Recently, a few of our favourite people took our favoutire Summer styles on their own adventure through the enchanting landscapes, rich history, and vibrant cultures that make summer in Europe an unforgettable adventure. Whether you're a seasoned traveler or planning your first European escapade, this blog is sure to inspire you to book that next holiday.
Austin Brown
 Austin Sand
 Sunny Husk
 Sunny Sand
For more of their incredible adventures, be sure to follow @claireaand and @lucetteromy on Instagram
About the author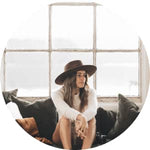 Join the
adventure
Sign up to receive 10% off and access to exclusive content, sales and updates from the road.
Use left/right arrows to navigate the slideshow or swipe left/right if using a mobile device