A girls' road trip guide to the Californian Coastline
The sun-kissed coastline of California, with its golden sand beaches and iconic waves, has long been a magnet for surfers and adventure seekers. Picture this: four friends, a trusty set of wheels, and an insatiable craving for both adrenaline and tranquility.
As the sun rises over the Pacific horizon, casting a warm glow on the rugged cliffs and endless stretches of ocean, an epic journey begins. Rosalie Snyder — @sustainably_rosalie  shares with us her epic Californian surf trip with some of her dearest friends.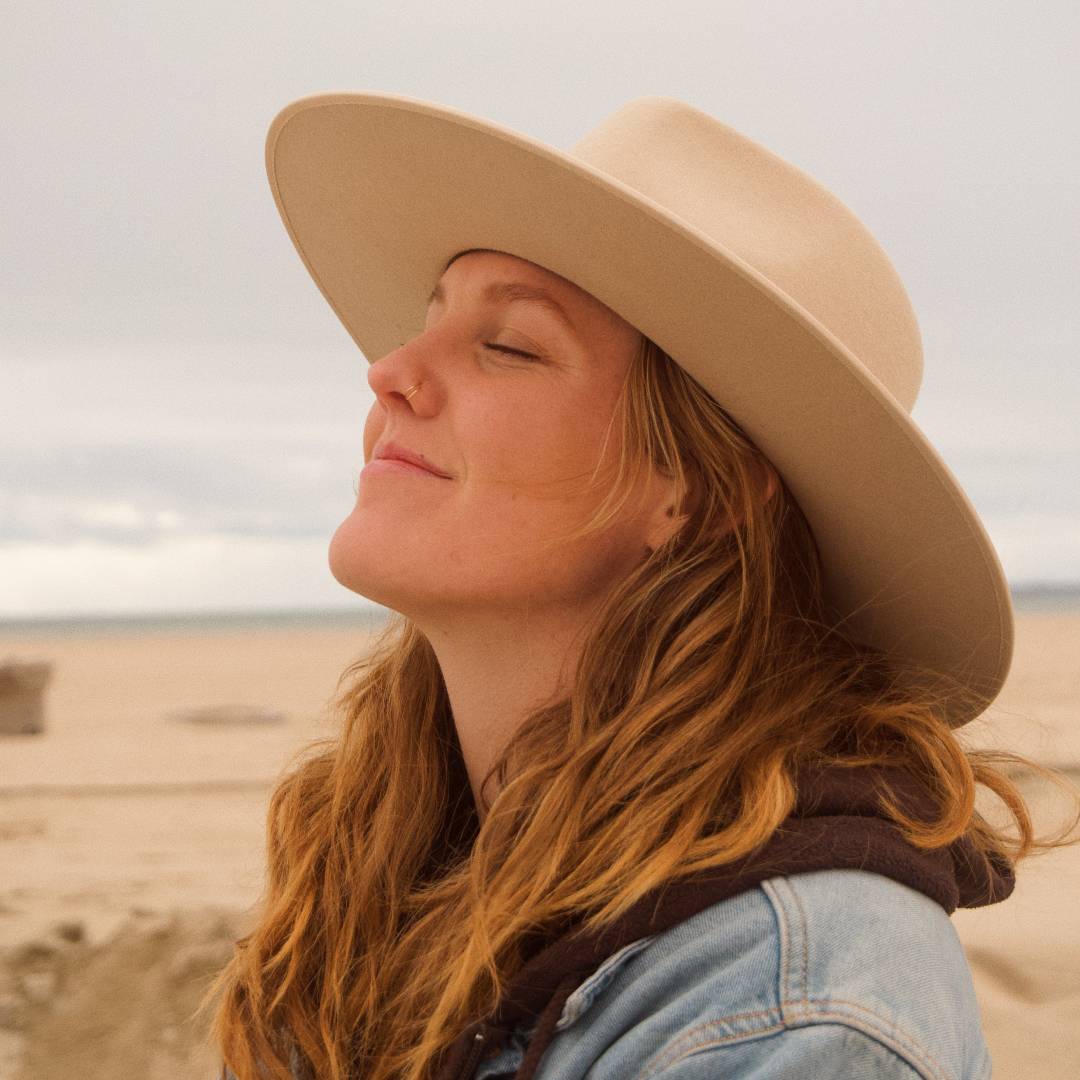 One van, four girls, and more surfboards than suitcases. It's been a lifelong dream of mine to road-trip up and down the coast of California to see friends and surf their spots. What I didn't know, is that it would finally happen as a result of a Black Friday deal two months before I get married. Bachelorette van trip anyone?
I've never bought a flight on Black Friday before, but my friend Liz sent me the big sale knowing I would be joining my family on a snowboard trip in a few months. The flights were so cheap, they gave me the urge to search even cheaper. This led me to a flight with an extremely long layover in LA, which could be extended to an even extremely longer one for the same price. So, I extended it two weeks and responded back to Liz. "Surf trip?"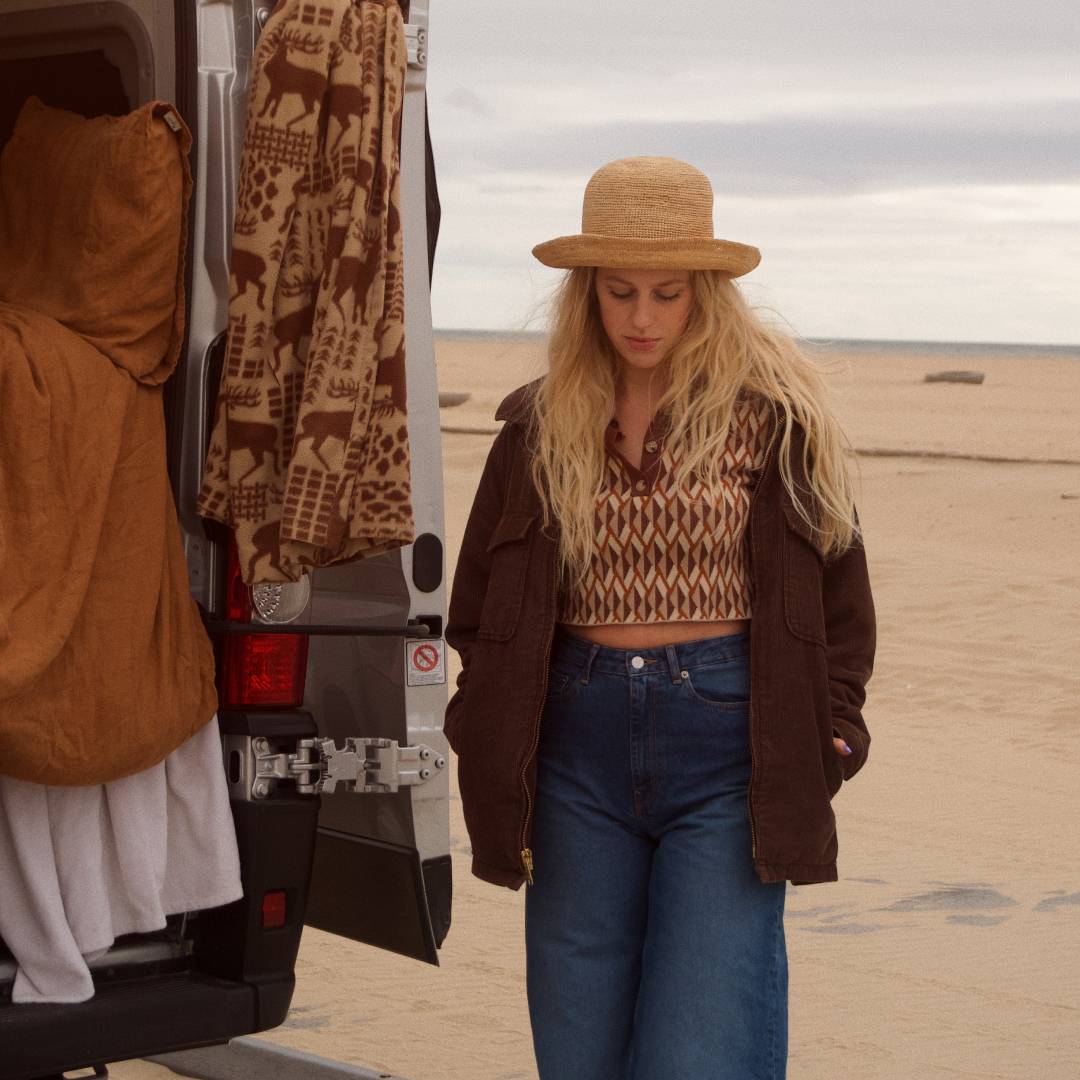 Sunny is lightweight and packable making it an excellent hat to travel with.
We invited Julie and Autumn, and it was a done deal when my boyfriend got on one knee shortly after. Planning a wedding and a surf trip in the same couple of months was hectic to say the least, but every bit worth it.
We rented a van from a popular site and started our way up the coast from LA. Julie was the only one feeling a little squeezed into a van with longboards and four girls, but she couldn't be bothered once we were on the PCH (Pacific Coast Highway) blasting Rayland Baxter and Mt. Joy.
We were able to borrow a board and leave our empty suitcases with family I have in the quaint beach town of Carpinteria. That way we could fully move into the van, with every shelf and cabinet full.
Our extra wide dashboard space became designated for our full collection of Will and Bear fedoras, beanies, straw hats and caps, and as a result, picking a hat to wear for every excursion became a theme of the trip.
Because of our limited space, we packed light and all rotated through each other's clothes to feel like we weren't wearing the same jacket and jeans ten times.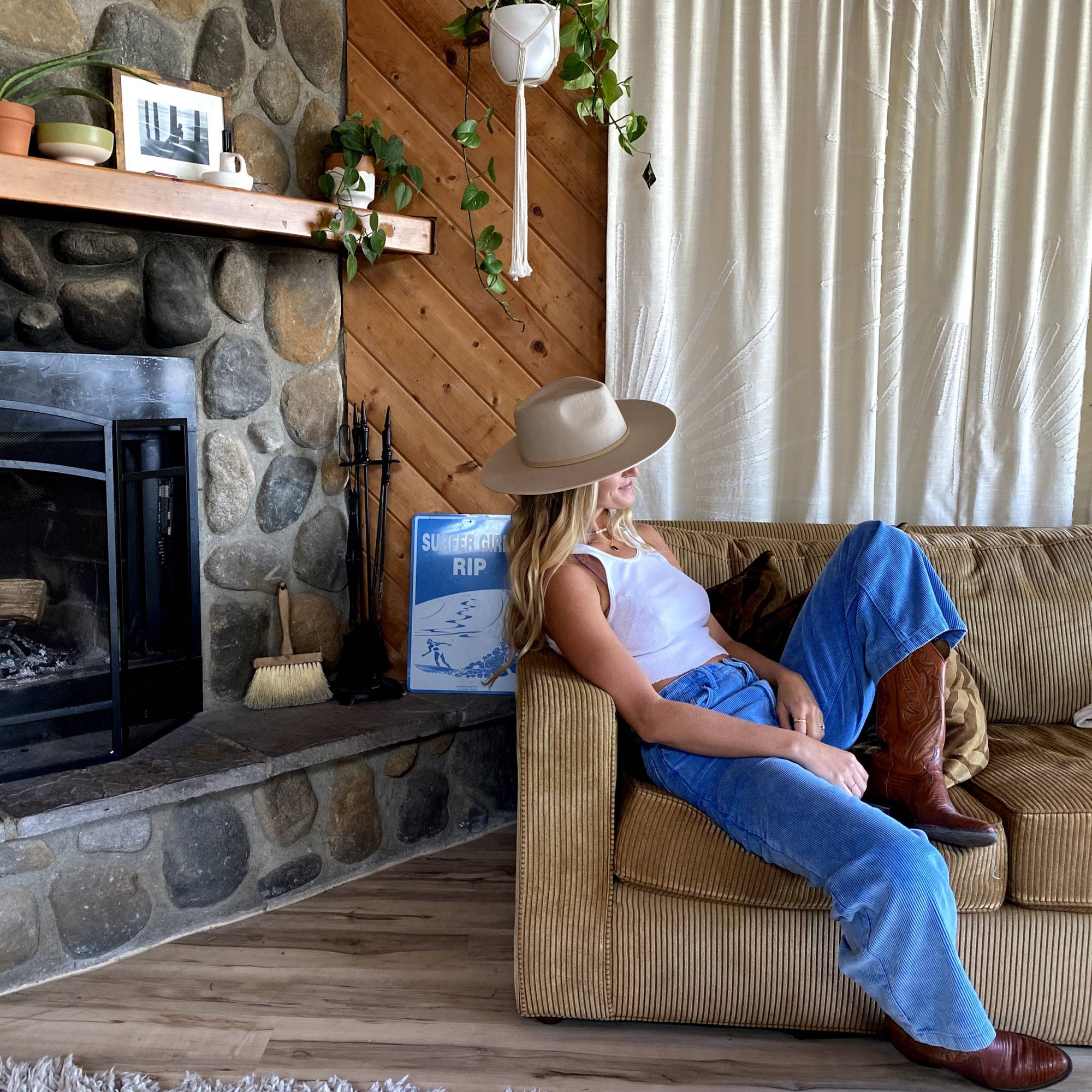 Hanging out in Andy Cream
If you didn't catch it yet, our itinerary was a bit psycho. We picked up the van in LA and picked up a board in Carpinteria. That meant we would be passing everything between Santa Cruz and San Diego twice, then stopping in Carp a third time before ending back in LA.
It just so happened that our trip lined up with one of the biggest storms that has hit California in years, and coincidentally the days we planned our longest drives had the most gnarly weather.
The looks of sympathy on the locals' faces were comical when we would tell them we were in town for some fun waves. We snuck in some fun surf sessions when it was actually possible, and couldn't complain because the rain just cooped us up with new and old friends in coffee shops, spas, vans and homes.
Good tunes, okay waves, incredible people and a lot of downtime… driving up and down the PCH (Pacific Coast Highway) has forever changed me to remember that healing, snapshot moments in nature with friends will never happen until you take a few steps away from what's comfortable.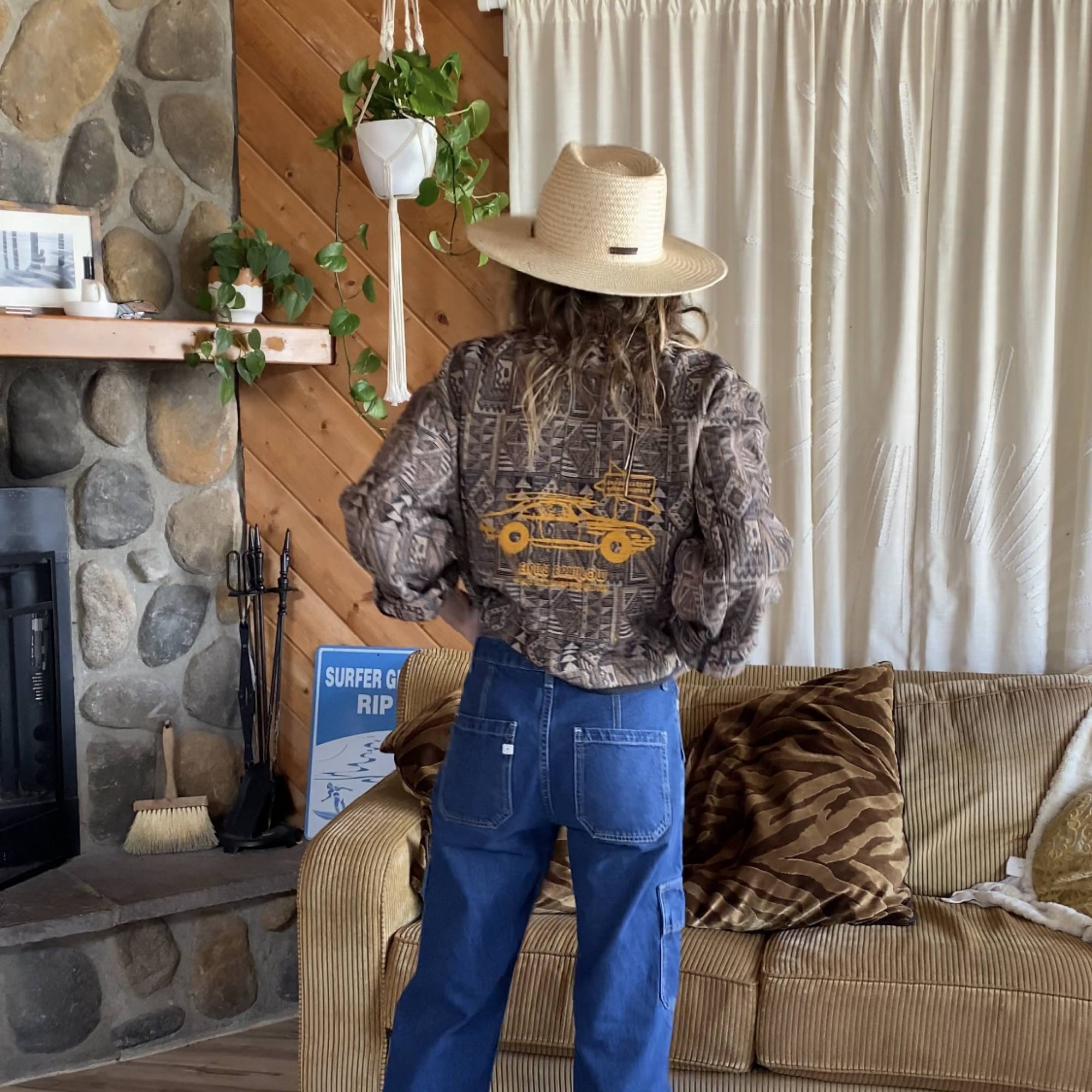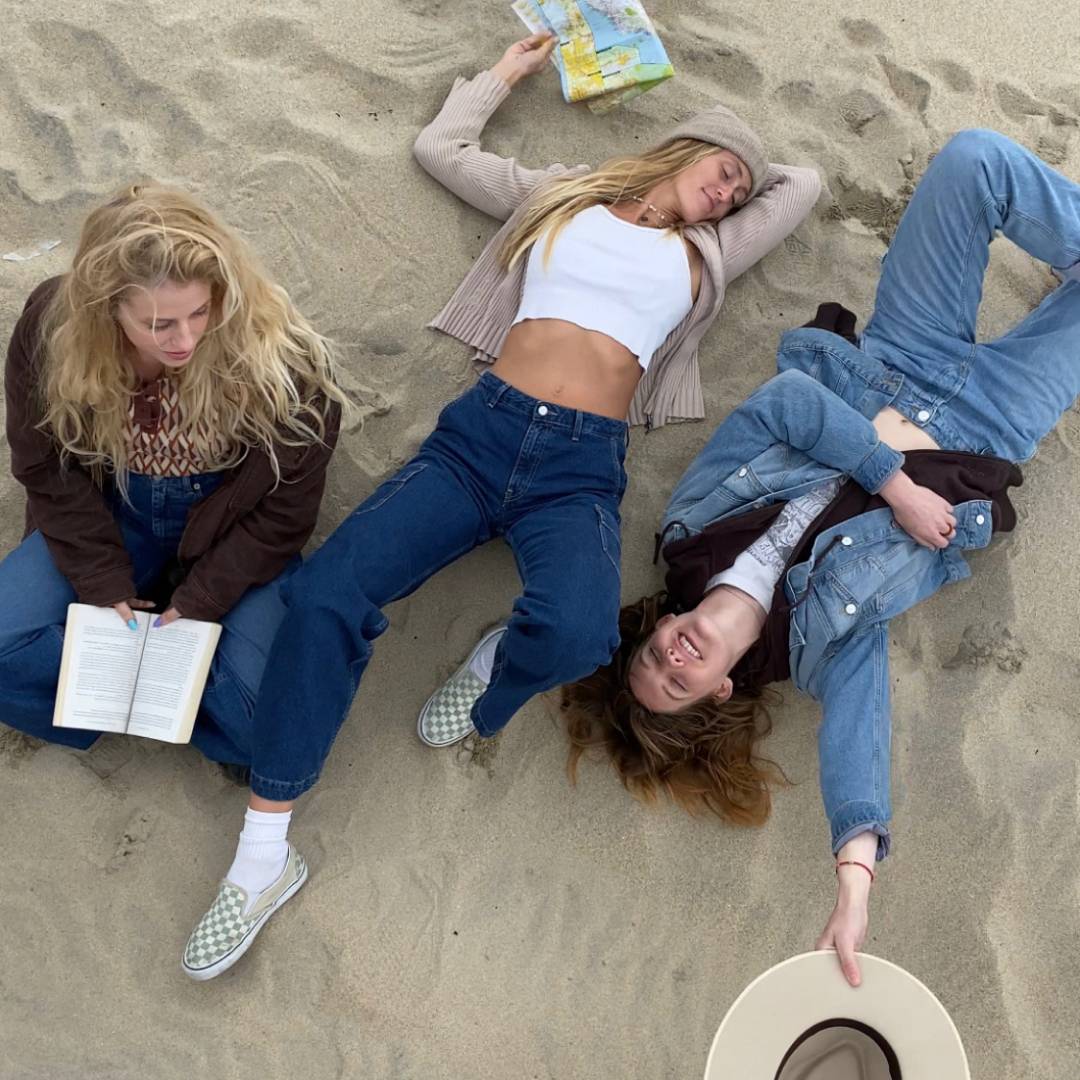 What were your favourite spots?
The misty mountain views in Big Sur give me a sort of enchantment that I haven't found anywhere else. Plus being so close to the Redwoods and amazing waves in Santa Cruz, that area of California is really up there on the list for me.
Though, I can't turn my back on my roots. Santa Barbara County is spread between the Santa Ynez mountains and the coast, rich with colour, culture and some pretty killer surf breaks.
I knew coming to California my girls would have to drag me away from this place full of so many family memories. Apart from my personal attachment to the area, we all agreed the recent rain and early spring bloom made the green hills covered in wildflowers outside of Santa Barbara one of the most beautiful sites of the trip.
I have to mention, the best memories were made in Huntington Beach when we parked at a house full of artists and creatives. Five people lived inside and four more outside in two vans and a yurt, and they all shared a living space. You can use your imagination to know how fun those evenings were.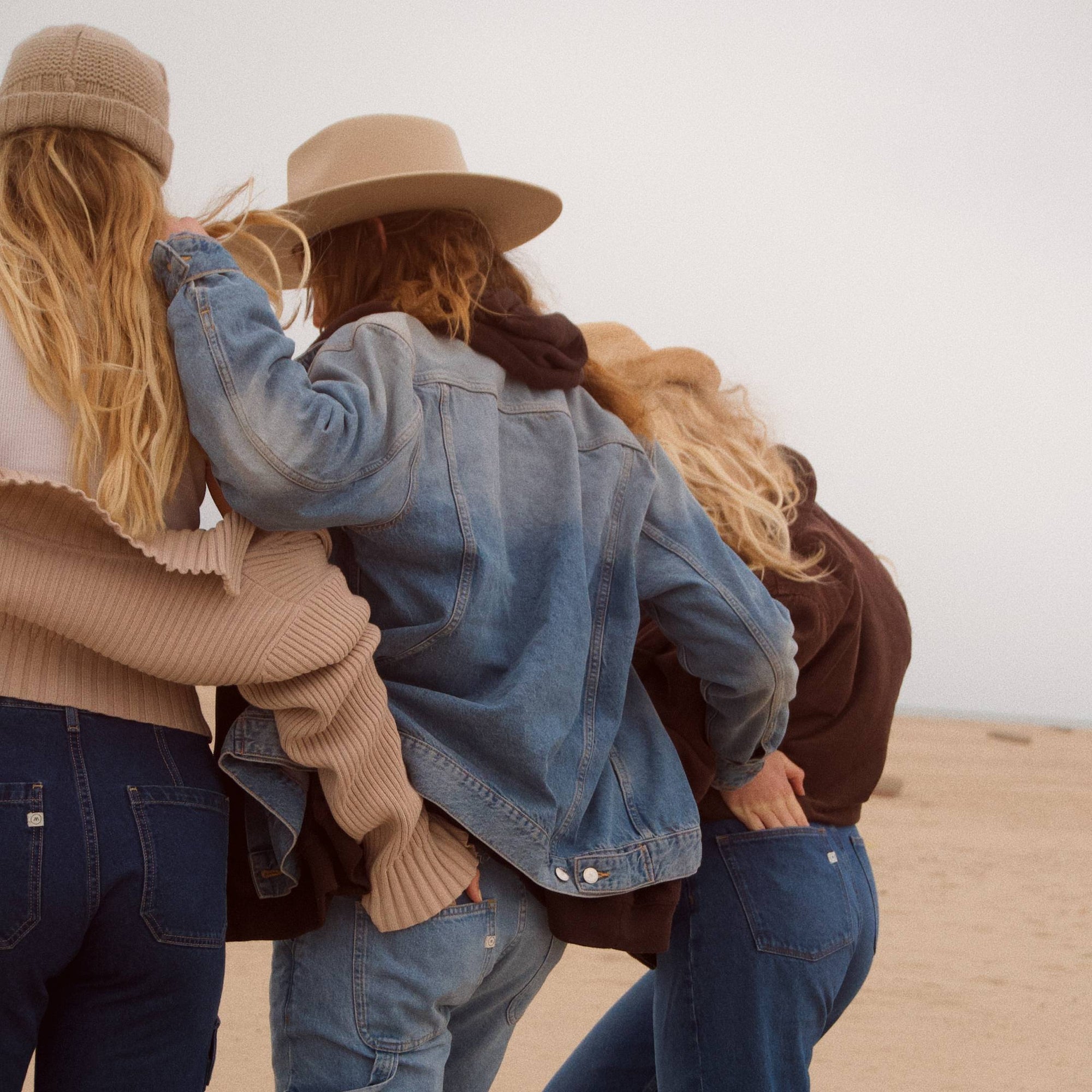 How were the waves?
California is cold. It's even colder when you come during "The arctic storm." I'm still not sure what that title meant, but it sounded like a good story to us. This was the kind of storm that didn't cause fun waves, but caused the water to penetrate a 5/4 wetsuit and threaten to freeze you to death.
The first half of the trip we only got in the water twice, and the waves in Santa Cruz were just fun enough to get me to pop up on my numb feet. Eventually we made it down to Newport Beach and Oceanside where we actually scored some fun beach breaks.
It was a good 'ol time trying different kinds of waves than the reef breaks we're used to, feeling like we were in a moody West Coast surf film. We didn't play the part well though, because half the time we were cheering each other on and laughing our heads off trying to make the most of the wind swell.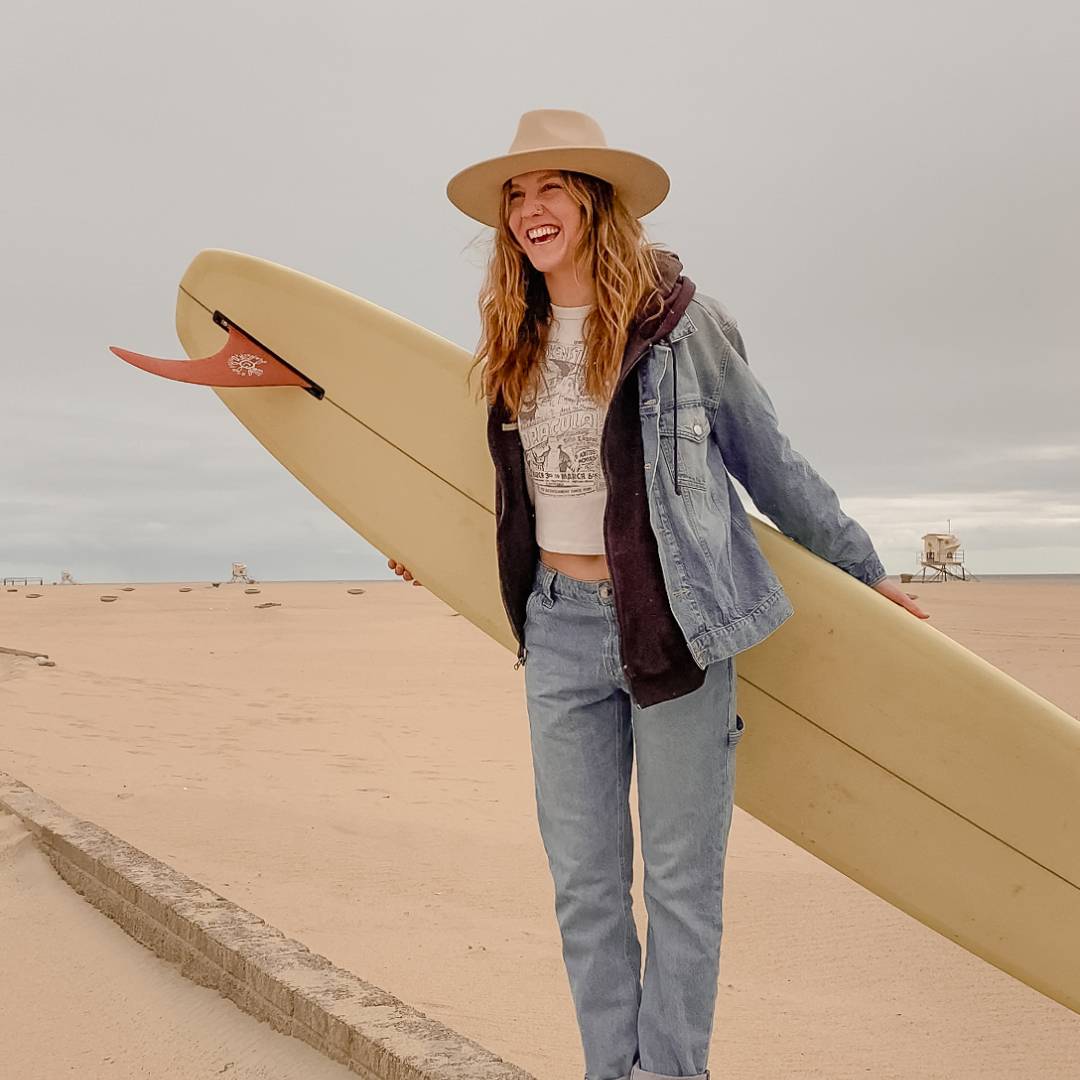 Would you do it again?
Would I go on a van trip with little to no planning in the middle of an erratic storm shortly before an unplanned wedding again? I'll be honest, no. But you can be sure to hear my new plans soon to road trip the coast all over again in a few years.
I still haven't decided if I'd make it a couple's trip or send it again with the ladies. I would definitely rent a van again, and I would definitely make the effort to have good boards and good people again.
I would book the trip to be even longer, keep Santa Cruz as the northernmost spot but possibly go even farther south to Mexico. Either way, I have to go back to see our new friends, and if they're reading this, they better know it's their turn to come visit us to score some surf at my home in Hawaii.
Count us in for a trip to Hawaii!
Check out Rosalie on Instagram — @sustainably_rosalie to follow along on more of her captivating adventures.