Will & Bear x Wandering Folk: Behind The Product
We have been waiting a while to introduce our Will & Bear x Wandering Folk hat scarf, but we're pumped that we can finally bring this to you and add some colour and fun to your favourite hats.
The hat scarf didn't come to life overnight, there were many picnics and adventures between the founders of both brands, Sharnee from Wandering Folk and Loz and Alex from Will & Bear, before we got to launch this fun piece of headwear to the world.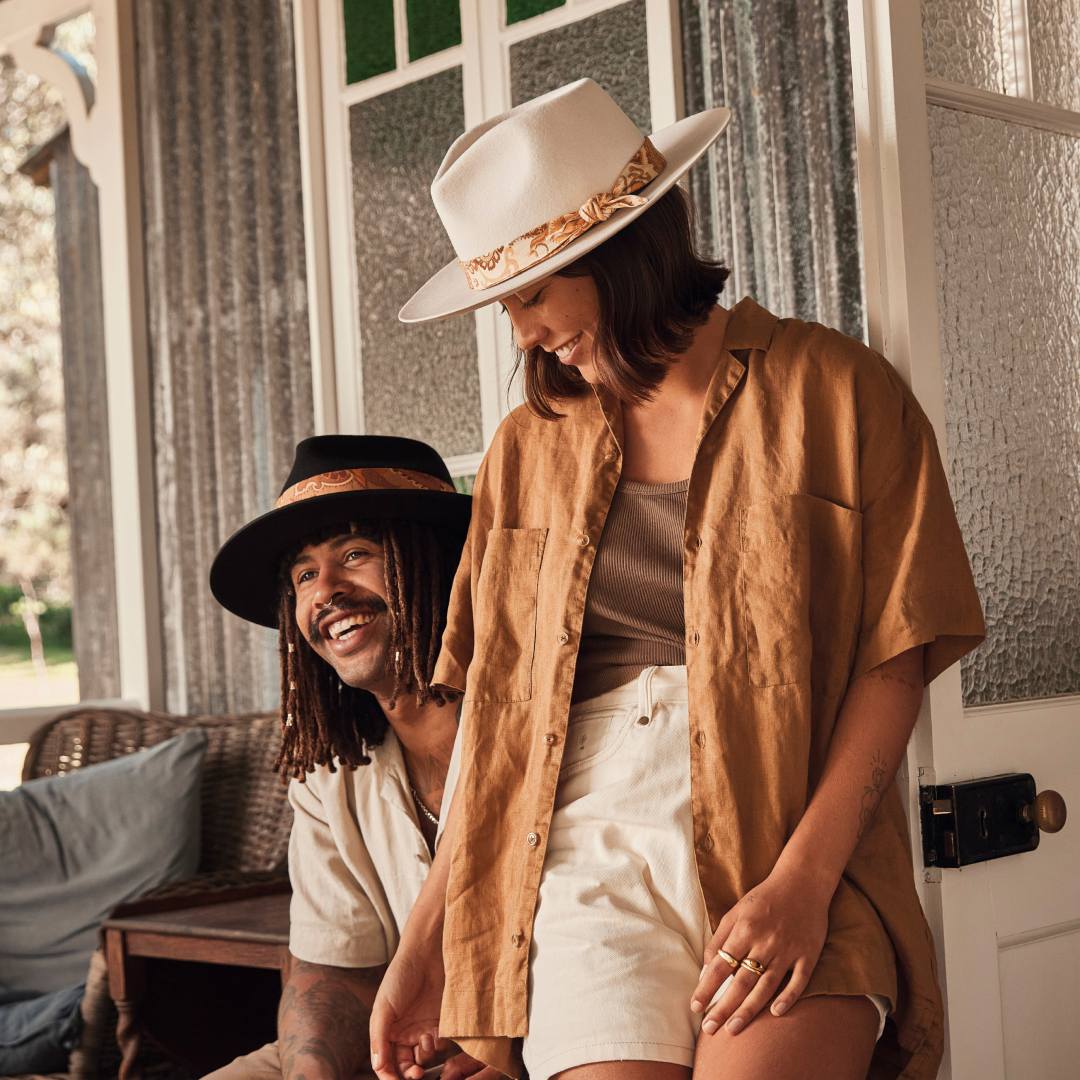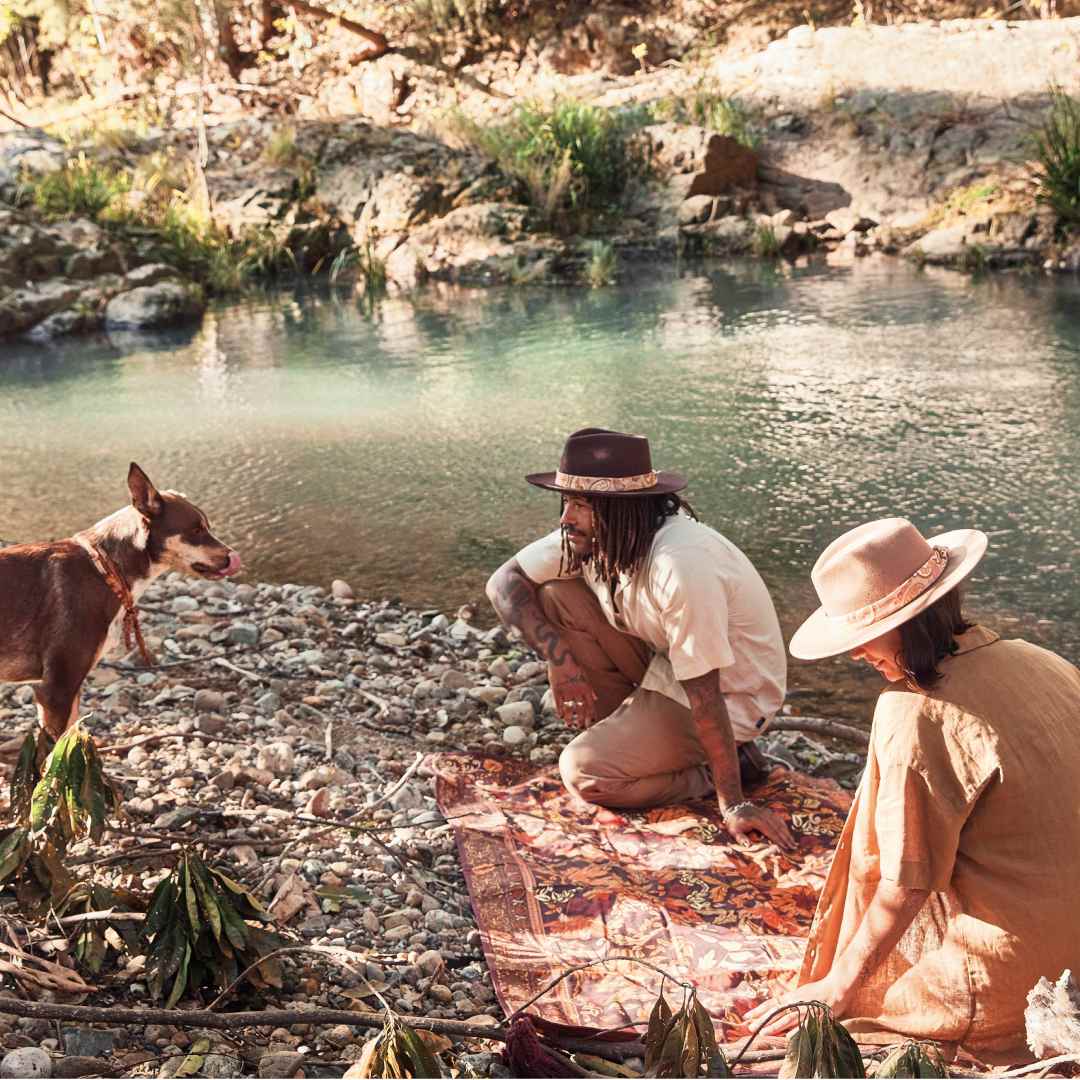 How did the idea of the hat scarf come to life?
Sharnee - On one of our many camping adventures, I was talking about how I love my vintage hats that have a little bit extra on them like a feather or a braided hat band and suggested adding some vintage braiding to one of the Will & Bear hats. Then I think Alex suggested we should do a Wandering Folk x Will and Bear Collab with some kind of hat accessory featuring my artwork. This was quite a few years ago, so the idea got discussed a lot over the next few adventures and we finally came up with the printed hat scarf idea.
Loz & Alex - We had always contemplated doing some additional hat accessories, but when the idea came to life while we were camping with Sharnee, we knew that her and her team were the perfect to collaborate with on this!
Who designed it and what was the inspiration for the design?
Sharnee - We are all lovers of the 70s and all the earthy tones, so an earthy 70s inspired print was always going to be the thing we were all drawn to in terms of prints for this collab. The Paisley artwork was hand drawn and designed by me.
Loz & Alex - Sharnee is the best we know when it comes to hand drawing textile designs so of course she drew these designs for us. Being big fans of the 70's and of course the colours of the earth, they had to be designed to suit our entire range and the colours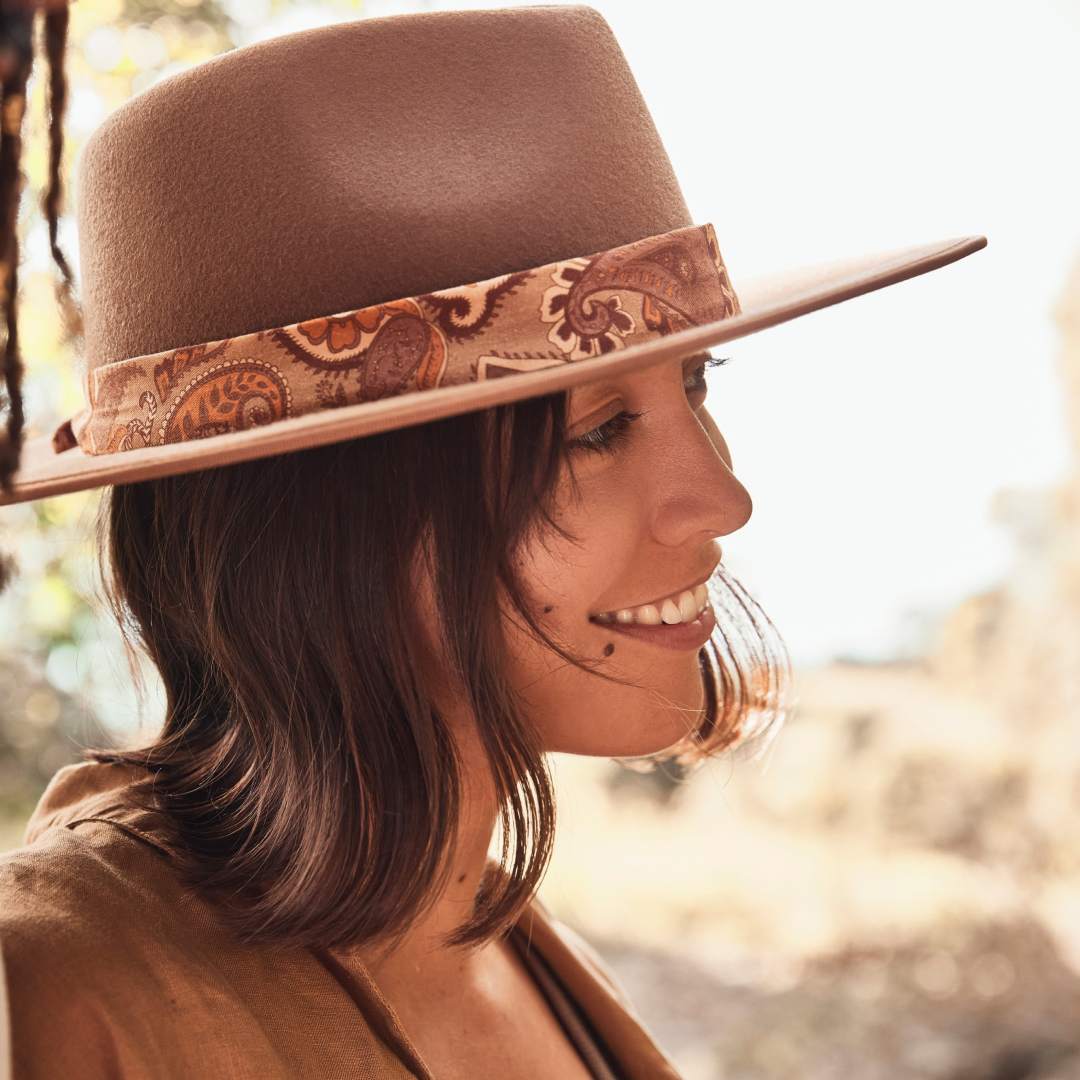 "The scarf is 55% Hemp and 45% Tencel which is made from the pulp of sustainably farmed trees.
Sharnee, can you share your inspiration for the designs of the 2 scarfs?
I love the form of the paisley motif, it has such an amazing story in fashion over the centuries.
The paisley pattern has traveled the silk routes from the East to West, adorned the bandanas of cowboys and The Beatles made it a big hit in the 1970's. It's such a beautiful symbol that I've always been inspired by this and I thought it would be the perfect print to create for our combined love of the 70's. I've designed 2 colourways for the scarves, the Hazel with a darker background for those that want the print to be a bit more subtle when wearing it on your hat and the Mustard with a cream coloured background to show off the hand drawn paisley elements of the print, so it adds a bit of unique flare to your hat. 
What were some non-negotiables for the hat scarf design? Colours, fabrics etc?
Sharnee - A beautiful eco fabric was the biggest non-negotiable and neutral colour's that could be used across all of the hats. 
Loz & Alex - For us it had to be lightweight and easy to use and wear on one of our hats. The scarf is 55% Hemp and 45% Tencel which is made from the pulp of sustainably farmed trees. When Tencel is woven with hemp, it creates a lightweight fabric with high breathability and moisture absorption, meaning that it is extremely easy to wear and perfect to add on to a hat, because you will barely know it's there. Also, neutral colours so it would work with our entire range.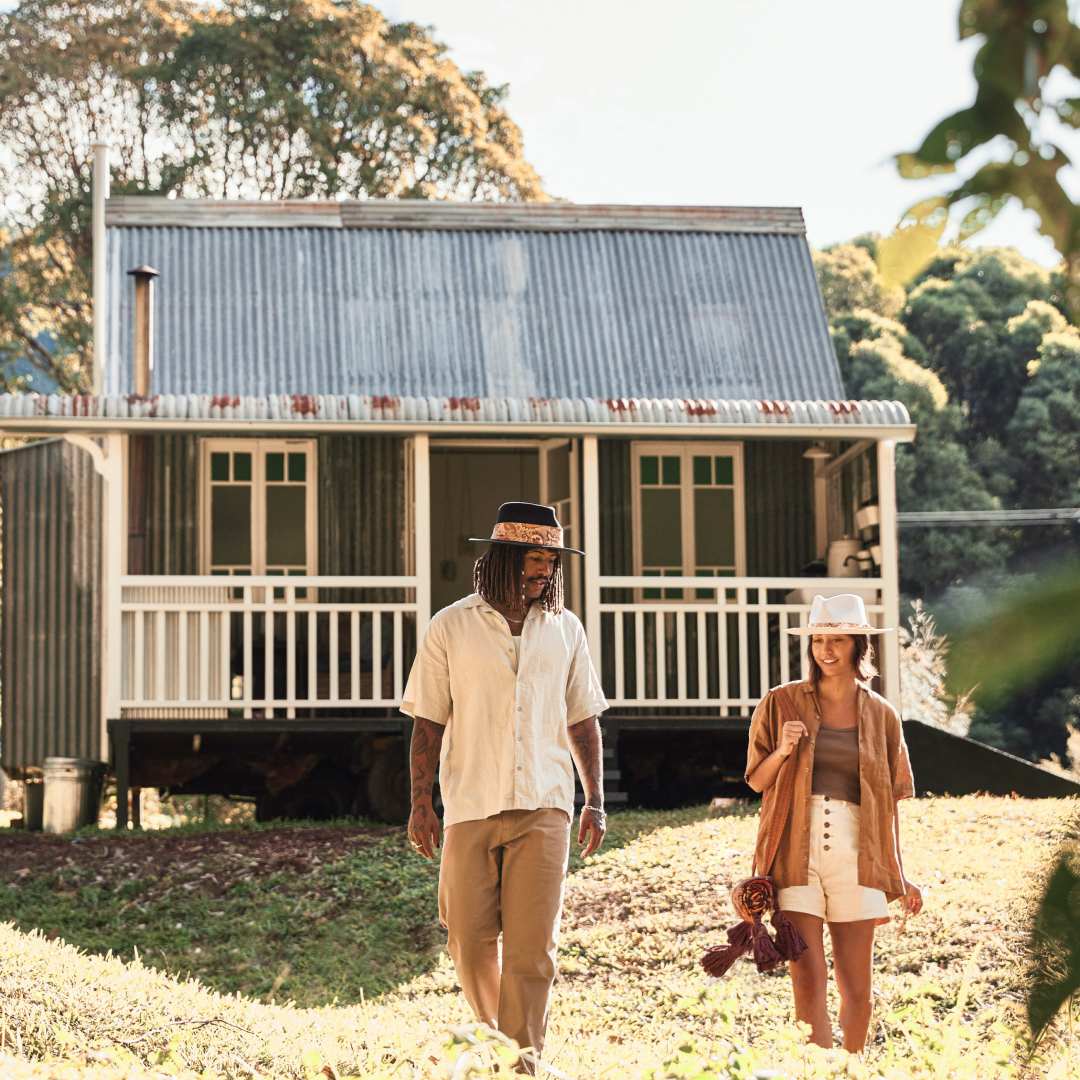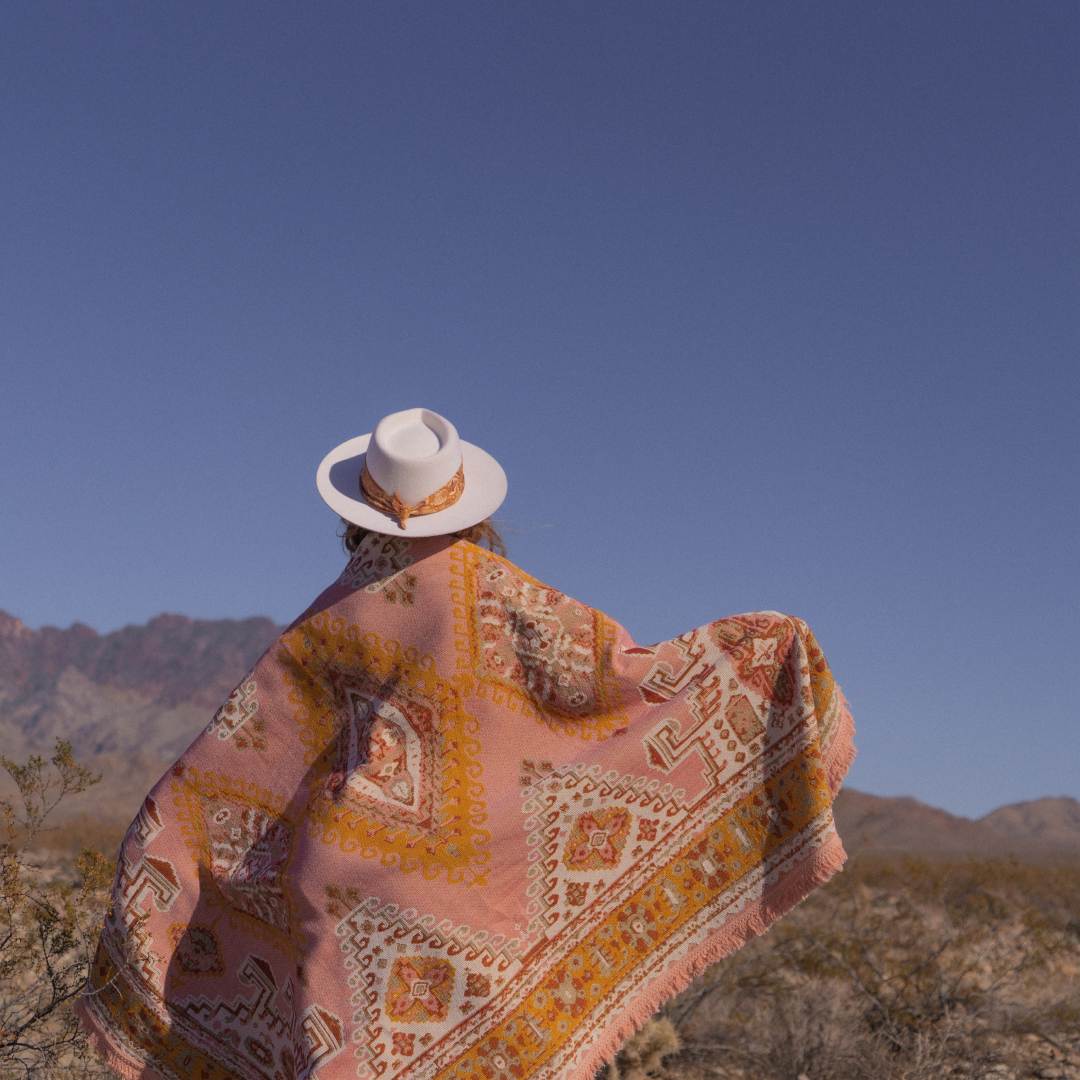 What is your favourite hat to wear the hat scarf with?
Sharnee - Andy Oak is my all time fave to wear with the hat scarf 
Loz - the Cooper Coffee is my new favourite style and both colours of the hat scarf complement it perfectly.
Alex - Can't go past the scarf on any of our Andy's, every colour suits it.
Curious on personal preference, do you wear the knot to the side or the back?
Sharnee - I like to wear the knot at the back 
Loz & Alex - Depends on what hat for us, but the beauty is that we can change our mind every day and it works either way on all of our wool and straw hat styles.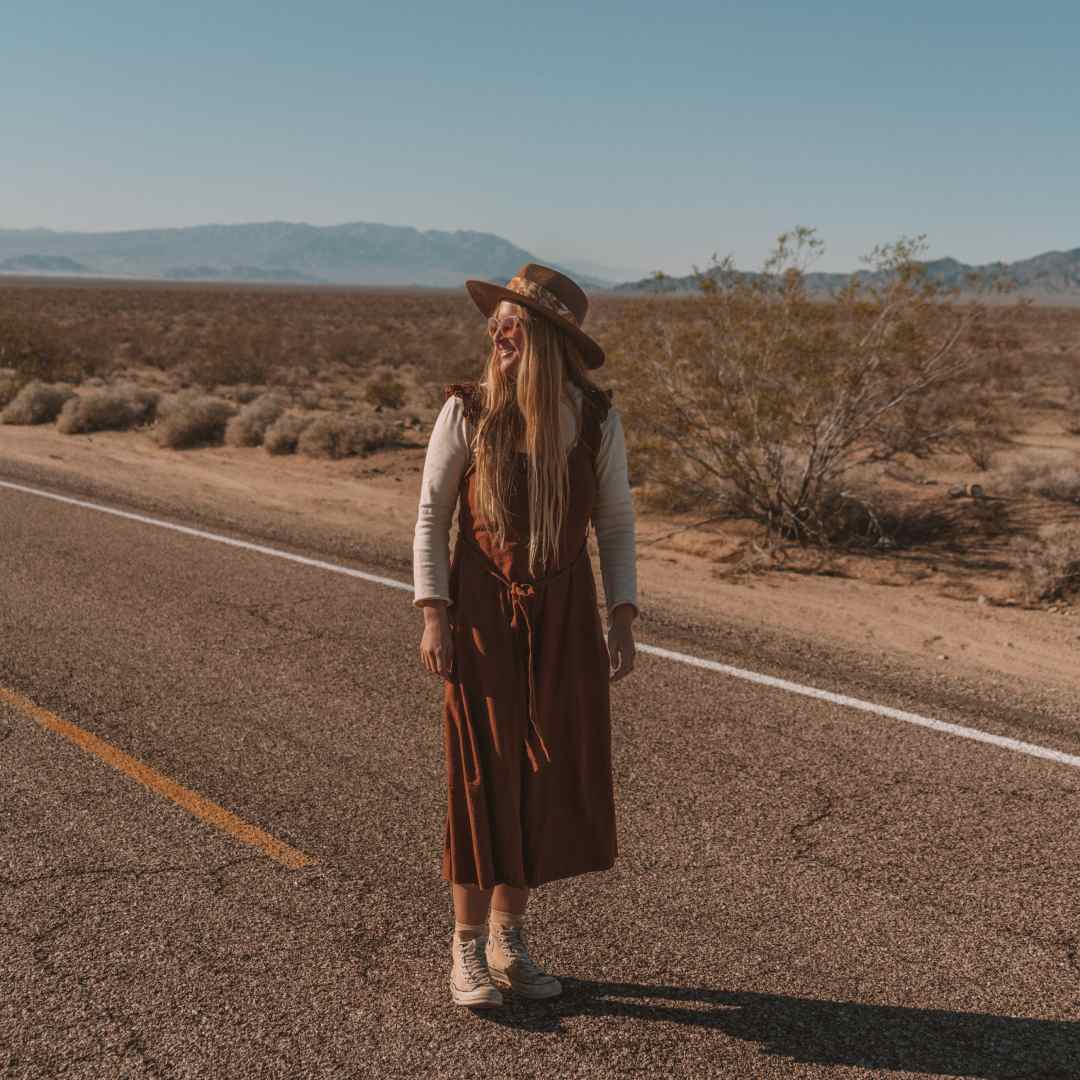 Final question, what would be your ideal event, adventure or setting to add the hat scarf to your hat?
Sharnee - I recently road tripped through the California desert with my Andy Oak hat and cream hat scarf, this was a pretty ideal landscape and the perfect backdrop to try out the new hat scarf. 
Loz & Alex - Any road trip is perfect for this hat scarf, we have taken ours everywhere since we got our first samples and use it all the time. You would be amazed how many different things the scarf is useful for other than just being the perfect addition to your hat. If you have long hair, its the perfect hair tie!
Thank you all for sharing insight in to this fun collaboration, we can't wait to see these scarfs on hats around town!
Shop our new hat scarfs HERE