Surfing the Mentawai Islands
Dreaming of an island escape conjures up images of white sand, gorgeous sunsets over a sparkling ocean, beautiful swells and palm trees at every corner. The Mentawai Islands in Indonesia are no exception to this rule and will have you believing your island holiday dreams have just come true. 
Marc Llewellyn -  @emvielle took a chance in 2017 and quit his Marketing Manager job of eight years to chase his passion of becoming a photographer. He now works as a surf guide and photographer and one of his most recent trips took him back to one of his favourite spots in the world, the Mentawai Isalnds. Marc shares with us some experiences from his latest trip and some tips for anyone else looking to visit these picture perfect islands.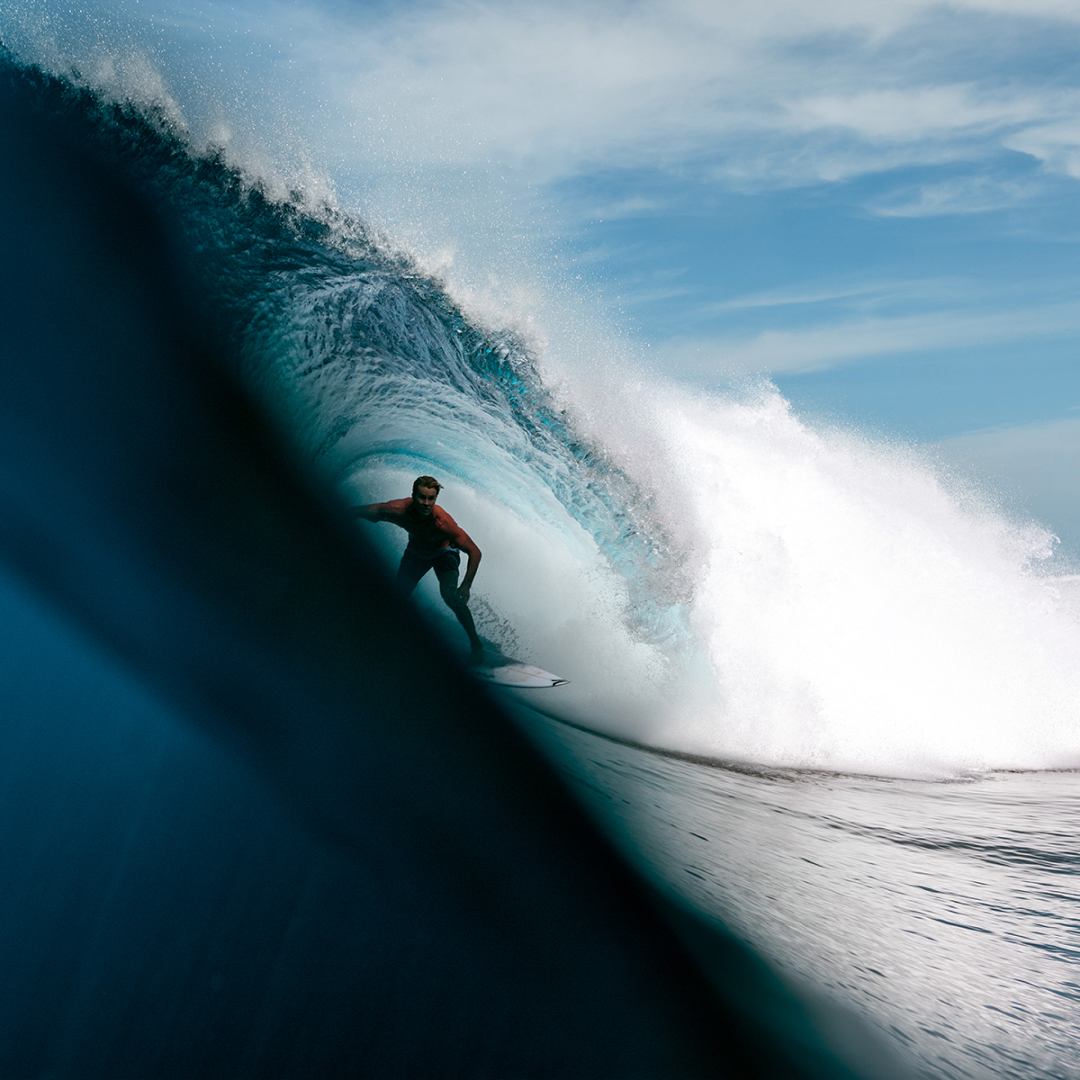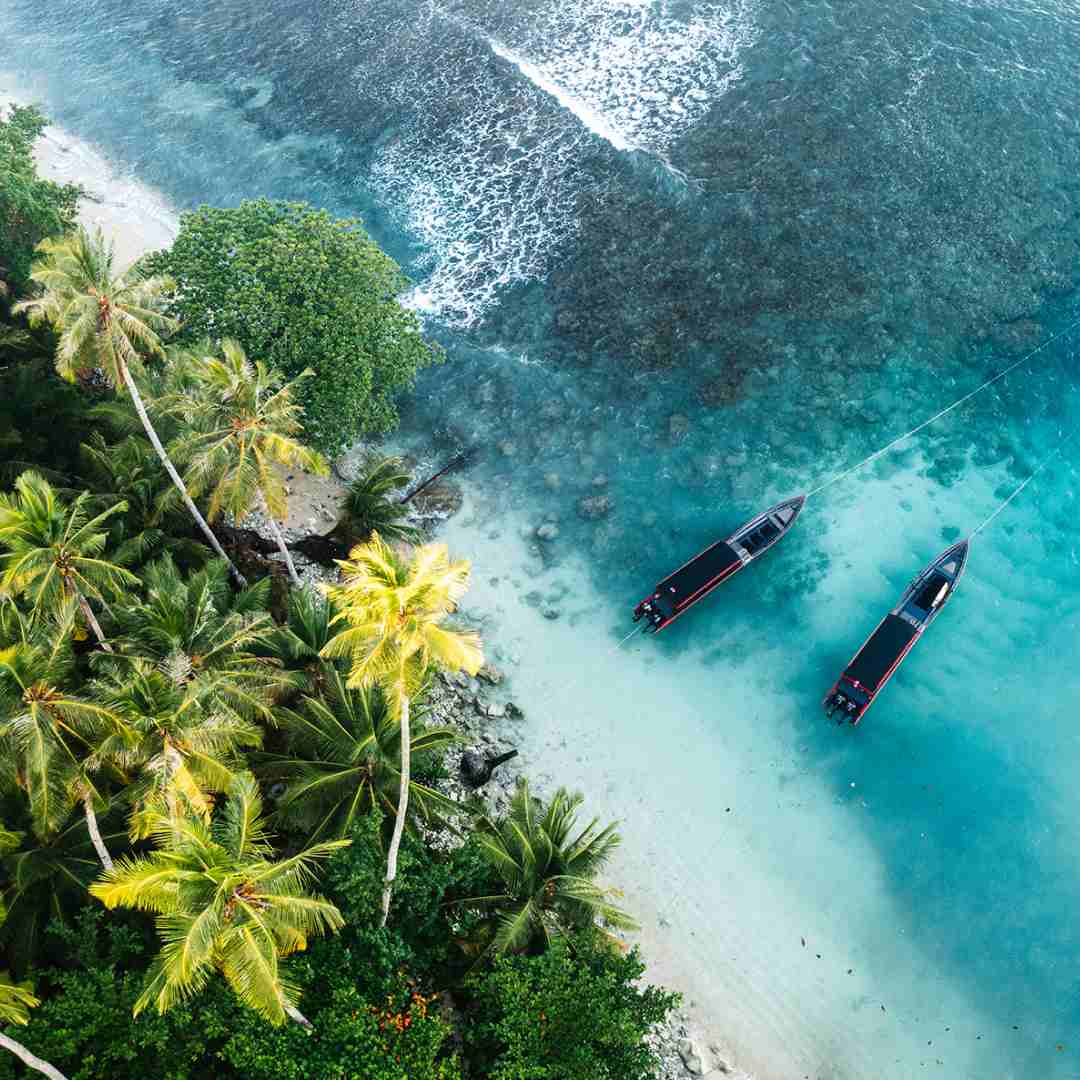 Where did you stay? - How did you get there?
I was working as a guide and photographer for the Surf Resort called Pitstop Hill on Pulau Nyang Nyang in the northern Mentawai Island chain off West Sumatra in Indonesia. The journey was a bit of a slog to get there this time round. Post covid means a lot of the low-cost airline carriers were still not operating so it all went down something like; 2hr train from Burleigh to Brisbane airport, 8hr flight to Singapore, 2hr flight to Jakarta, 2hr sleep in a hotel between 2am-4am, 2hr flight to Padang in West Sumatra, one-night layover, 6hr ferry out to Muara Siberut in the northern Mentawai, 1.5hr traditional Mentawai long-boat to our island.
What was your favourite experience during your trip?
I think it's really hard to top the feelings of gratitude when you've been out on the water for 10hrs, being cooked by the tropical sun photographing from the bow of the boat, trekking through the jungle for just the right angle or framing, swimming with the camera precariously positioned between heavy Indian Ocean waves and razor-sharp reef, getting a few waves for yourself also, then boating back to our island at the golden hour, cracking open a very cold beer, seeing the extremely satisfied and sunburnt faces of your guests and watching the sun melt into the horizon. This would be a daily occurrence but the power of that moment never lost its weight.
"I think it's really hard to top the feelings of gratitude when you've been out on the water for 10hrs, being cooked by the tropical sun photographing from the bow of the boat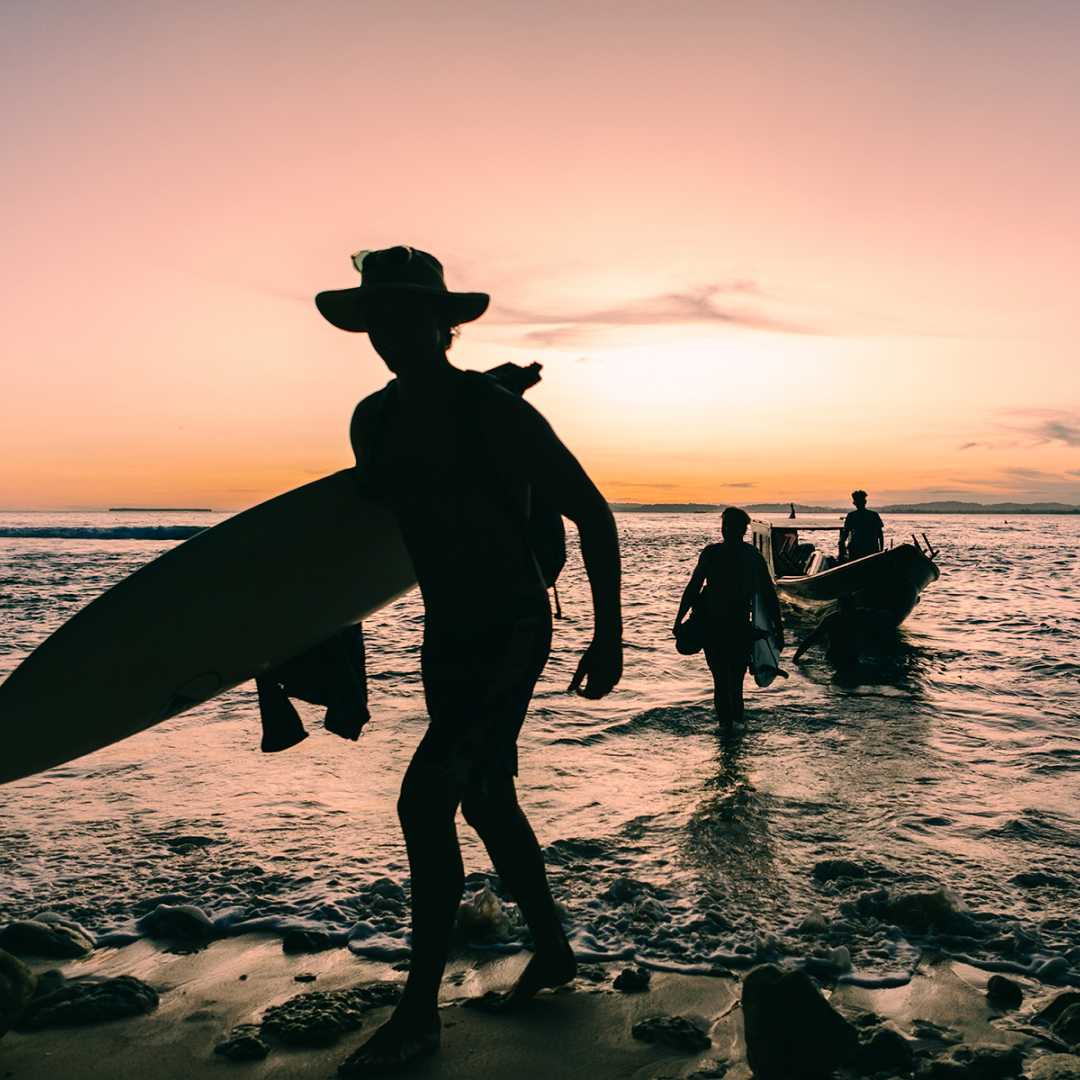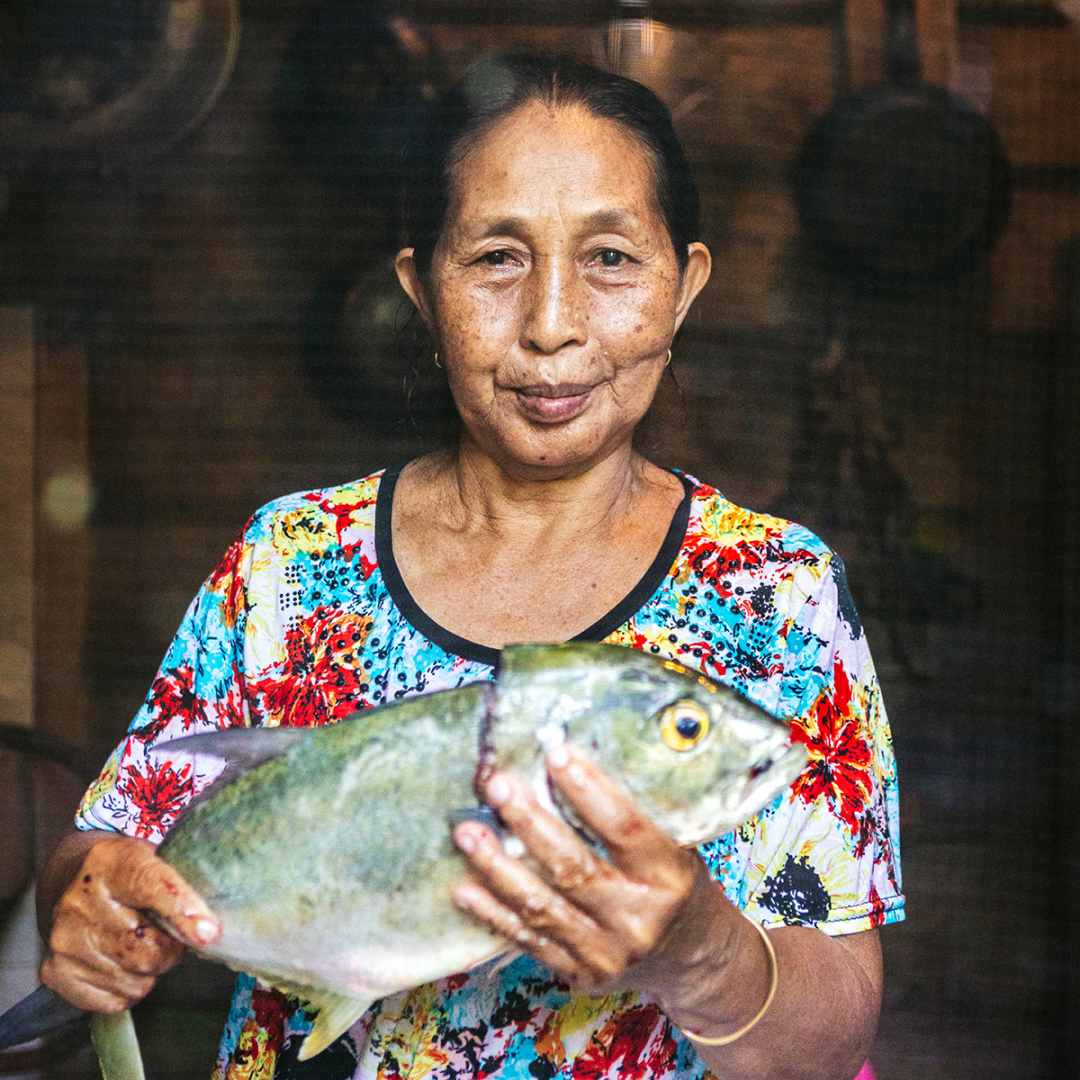 Did you have any experiences that you shared with some of the locals that you'd like to share?
The Mentawai diet consists heavily of rice and chicken or rice and fish. So every morning and evening it's a common sight to see locals out at sea in their hand-carved canoes jigging a hand-line for small fish to share with their family and friends. I'm also a keen fisherman, so I took with me a rod & reel plus an assortment of fishing lures. I'd take the kayak out to fish around the reef edges or trawl behind the boat on the way back to our resort after a day of surfing and photography. Mostly I'd be fairly unsuccessful at catching fish, but I did manage to catch a few different species. If the fish was not sashimi grade or large enough to feed our guests, I would give the fish to local fishermen or families who would always respond with incredible gratitude. The Mentawai culture is very big on sharing, especially when it comes to food. And when in a position to give anything back, especially to a culture that westerners are benefitting from, it's something I place a lot of importance on when given the chance.
You spent some time there surfing, where was your favourite place to surf?
A great surf guide would never give away his secret spots haha. We're very fortunate to still have a few reefs that are not on the radar of other surf resorts or charter boats in the area, so those waves are always my most favoured. However, I also get asked this question a lot by our guests, and in all honesty, I like them all for their different characteristics. Various boards suited to various waves mean the fun is endless. Some waves are flanked by postcard-like backdrops of coconut trees and others feel like they're in the middle of the ocean. The highly publicised waves of NoKandui, Bank Vaults and Hideaways are sights to behold and are hard to pass up when the conditions are favourable. We're also extremely fortunate to have one of the most fun waves in the whole island chain called Pitstops at the base of our staircase.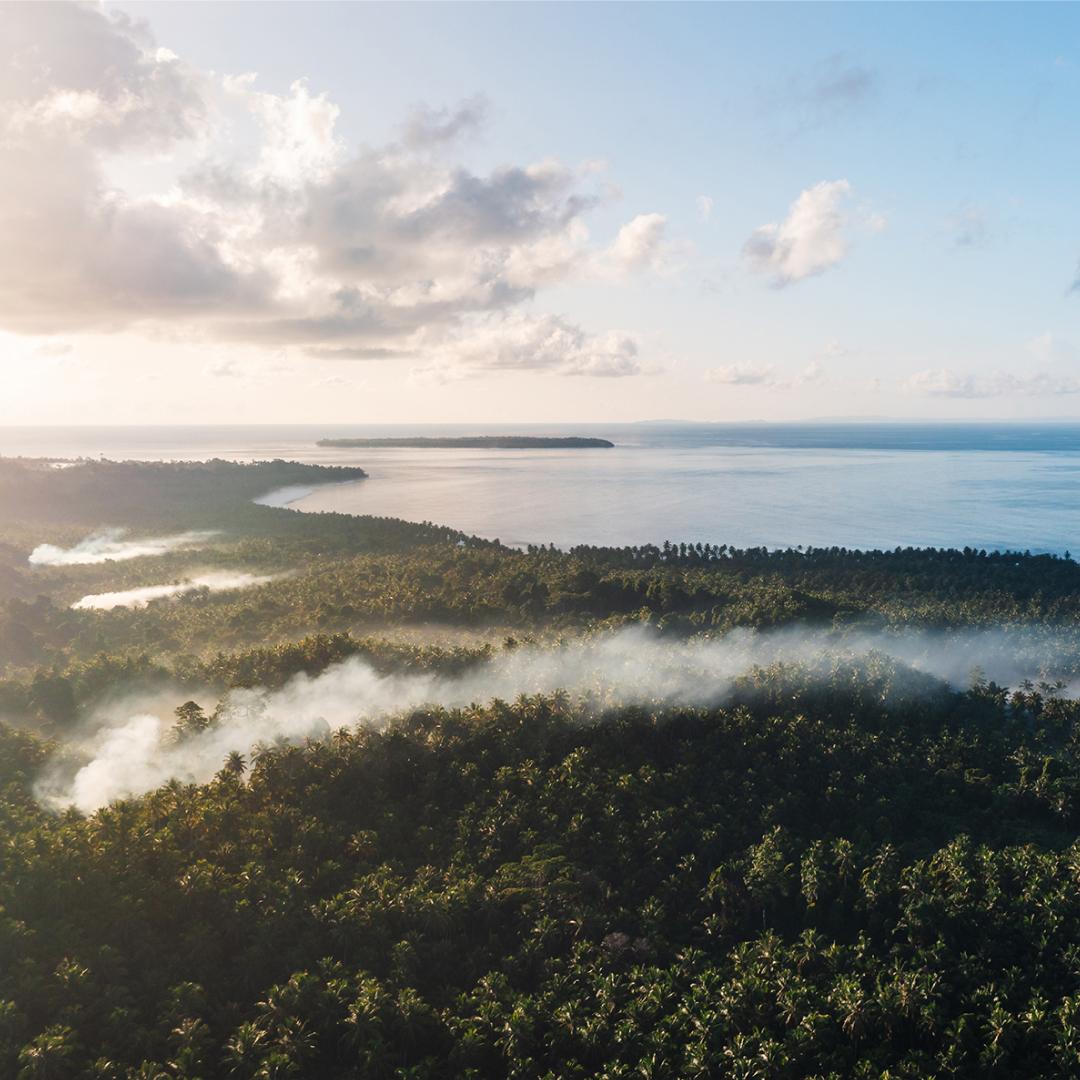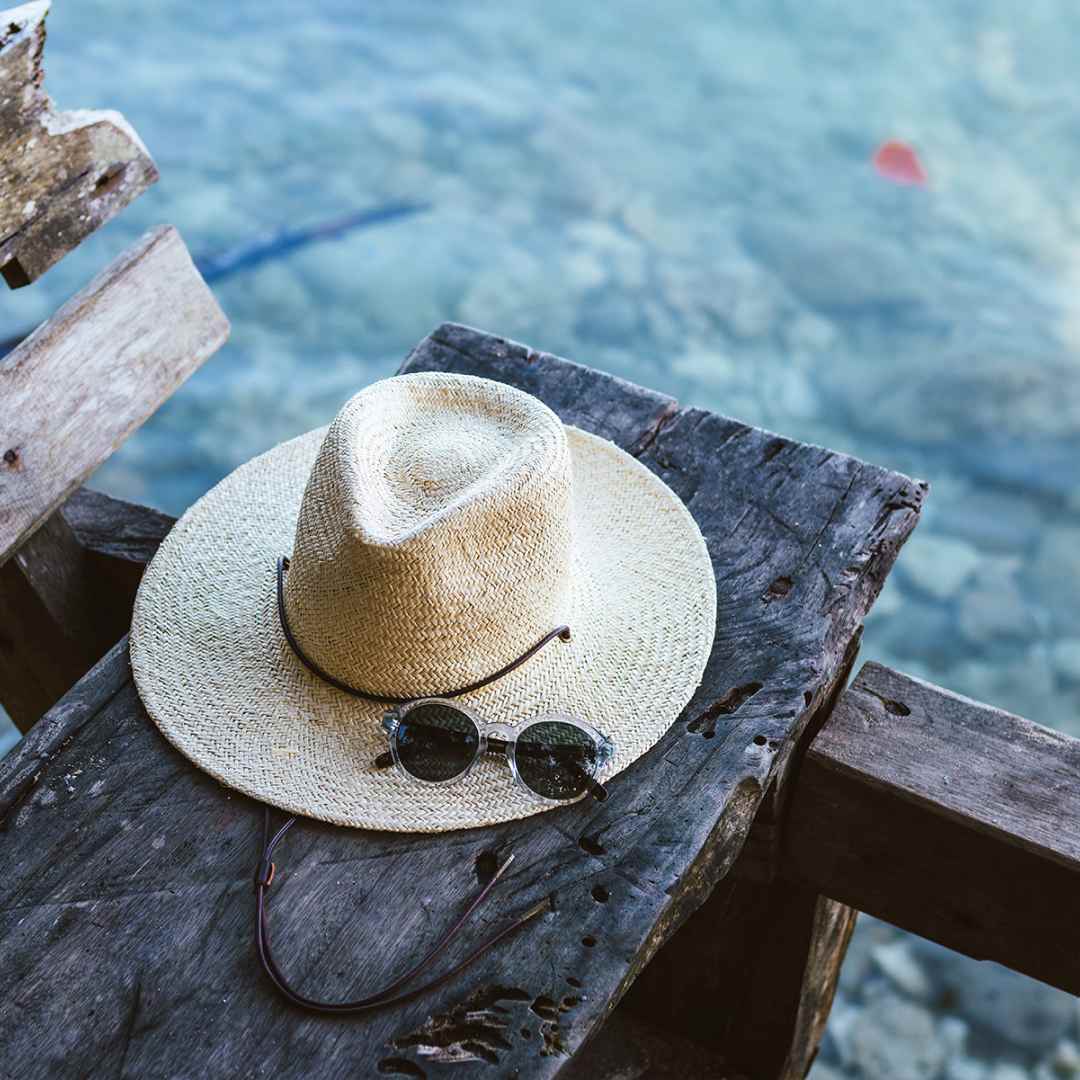 What was your favourite thing to photograph on your trip?
Whilst my main photographic purpose out there is to capture the surfing holiday of our guests, I'm very easily distracted by an empty wave framed by natural elements and drenched in an interesting light, the subtle textures of the ocean's surface as it's shaped by the contours of the reef below, the beautifully idyllic landscapes of coconut trees exploding out of white sand islands encompassed by tropical reef ecosystems (especially shot from above using my drone). Although, I'd have to say portraiture of the local people would be my absolute favourite subject to photograph. 
Which Will & Bear hat did you enjoy wearing the most and why?
With this type of work, primarily I'm positioned on the bow of the boat under the intense tropical sunlight, heat and seaspray. So I needed a hat that would provide maximum shade but also be lightweight, resilient to water and also have a chin strap so it wouldn't blow away whilst boating into the wind. For these reasons, my hat of choice was the 'Rider' in Bone. 
Do you have any food recommendations for fellow visitors?
I always try and immerse myself into local food offerings wherever I go and would encourage that to others also. Indonesia has so many localised dishes and before departing Padang for the Mentawai Islands, I would recommend trying Nasi Padang, a Minangkabau steamed rice served with various choices of pre-cooked dishes originating from West Sumatra, Indonesia. It is named after the city Padang, capital of West Sumatra province. Another one is Ikan Teri, small dried anchovies with sambal and peanuts generally served with white rice….absolutely delicious!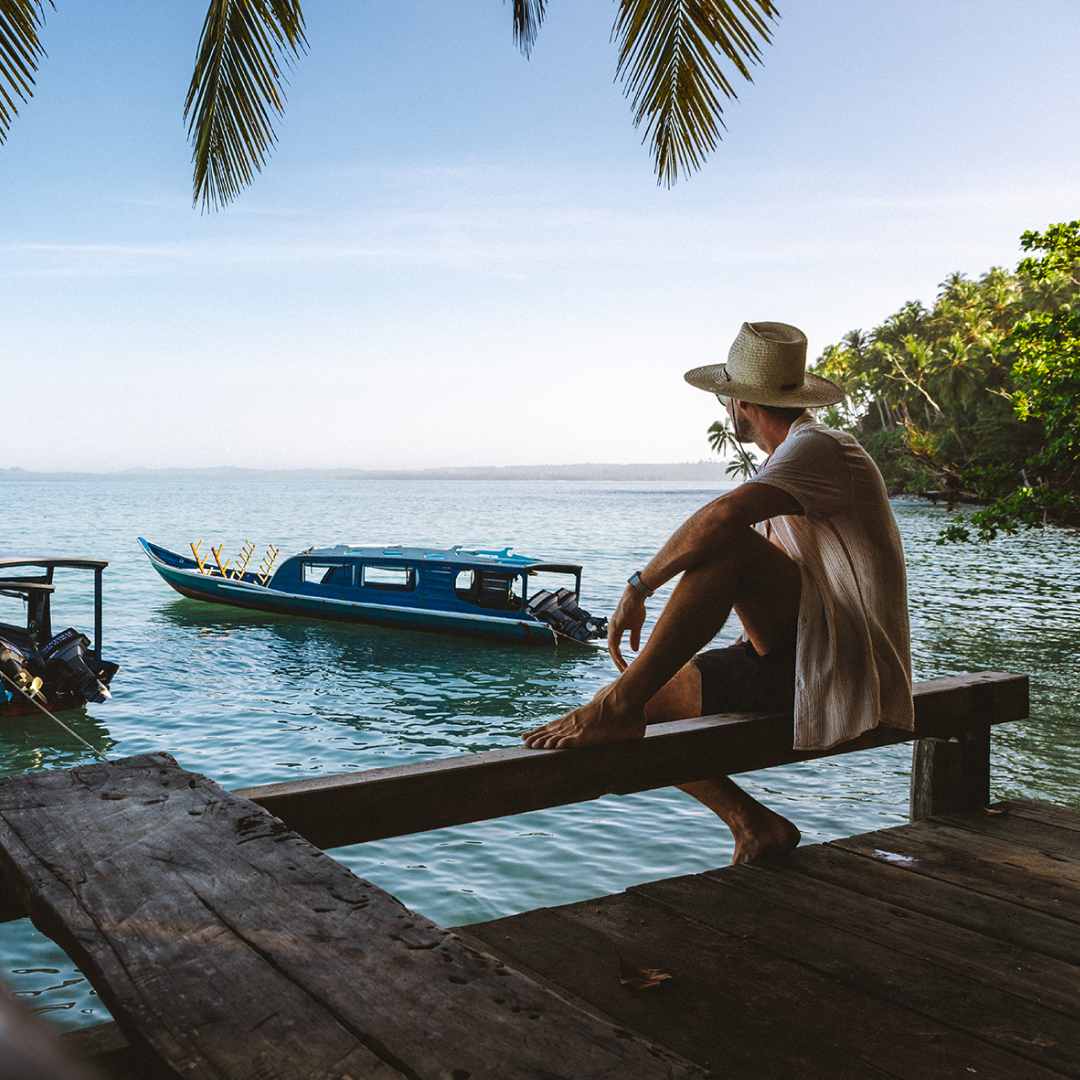 Featured Styles
Rider Bone
Sold out

Best Seller

Kids

New
Perry Bone
Sold out

Best Seller

Kids

New