Journal / Unwind and unplug in Bali
Unwind and unplug in Bali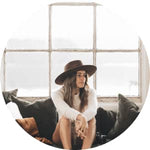 Do you feel like everyone except for you is going on vacations right now?
If you're yearning for a serene and tranquil escape, then Cemagi Beach in Bali could be the right place.
Situated amidst the pristine natural beauty of the island, Cemagi Beach offers a respite from the bustling tourist crowds and a chance to immerse yourself in the authentic charm of Bali's coastal gems. From golden sandy shores to awe-inspiring sunsets, this idyllic destination promises a rejuvenating exploration of Bali's hidden treasures. @finmatson takes a break, grabs his sunhat and takes us with him and his mates on his relaxing weekend in Cemagi Beach.
We decided to take a break from the hustle and bustle of Canggu and treat ourselves to a relaxing weekend getaway. We rented this amazing villa at Cemagi Beach, and let me tell you, it was pure paradise. Located half way between Canggu and Tanah Lot, this place had all the modern vibes with a beautiful pool surrounded by lush greenery, and guess what? The beach was just a quick 3-minute walk away, and it was stunning with its black sand.
Things to do:
We spent most of our time just chilling in the villa, reading books, and enjoying each other's company. It was the perfect spot to unwind and forget about the world. In the afternoon, we took our adorable new pup, Balou, for a walk on the beach. He was so excited, running around like crazy. We soaked up the sun, listened to the waves crashing, and let the beach breeze brush away all our worries. Exactly what you would expect from a weekend getaway.
Places to eat and drink:

We got thirsty, so we stopped by this cute little beach shack called Pantai Warung for some fresh coconuts. They were so refreshing as always!  Once we got hungry, we dug into a plate of delicious Balinese Nasi Goreng, a traditional meal in Indonesia. It was like a flavour explosion in our mouths.

This weekend's escape was exactly what we needed. It was all about relaxation, good vibes, and enjoying the simple things in life. Cemagi Beach gave us a much-needed break from the chaos, and we left with memories of pure bliss and a renewed sense of happiness.
About the author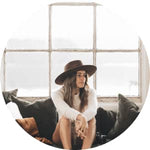 Join the
adventure
Sign up to receive 10% off and access to exclusive content, sales and updates from the road.
Use left/right arrows to navigate the slideshow or swipe left/right if using a mobile device