Island hopping through French Polynesia
With crystal-clear waters, pristine beaches, and a vibrant culture, French Polynesia is the perfect place to discover beautiful surroundings and unforgettable experiences. The archipelago consists of 118 islands, offering something for every kind of traveller.

Jeffrey Kieffer – @jeffreyjkieffer recently embarked on an adventure in French Polynesia with @juliahergart and they take us through their favourite places to stay and eat, and shared with us what they got up to in French Polynesia.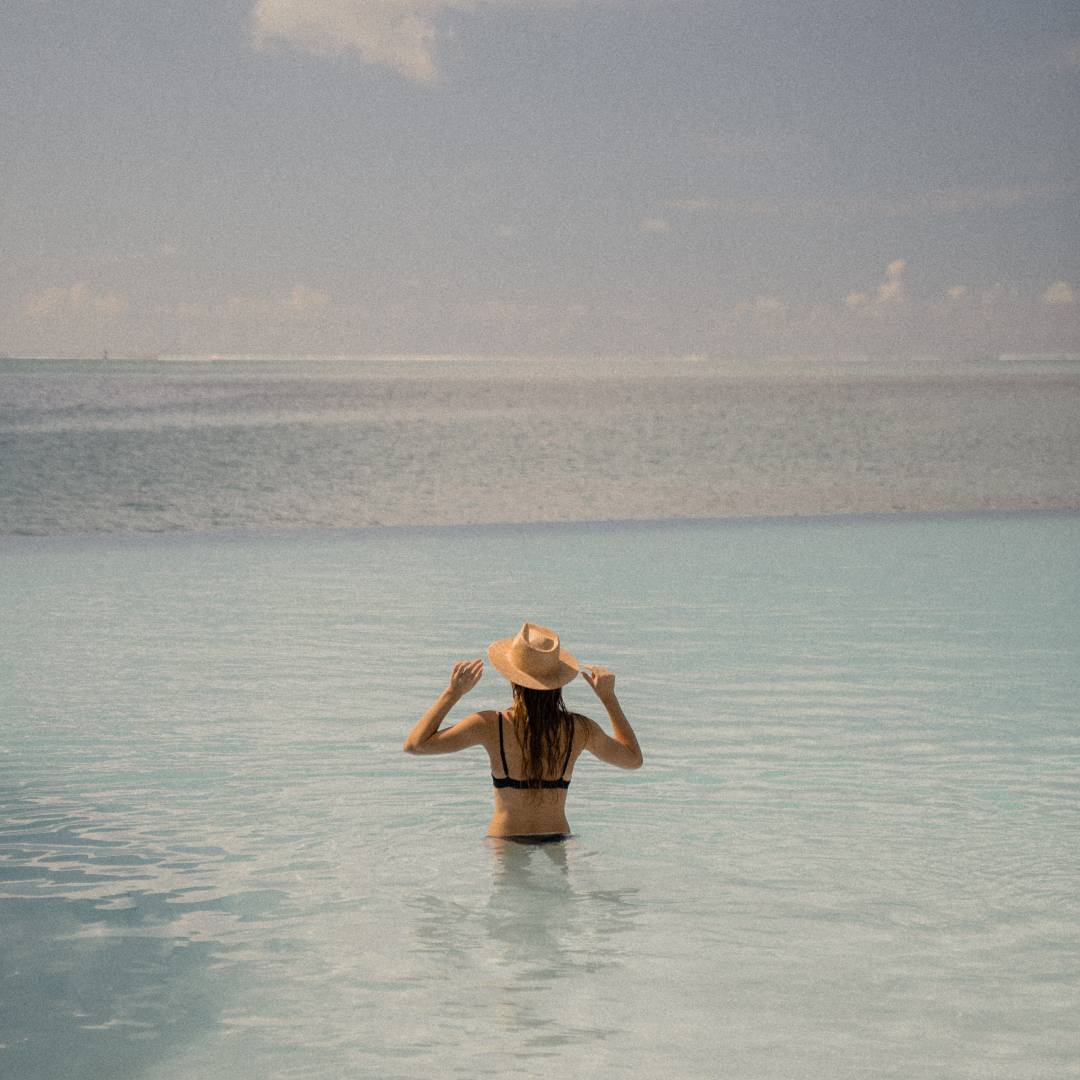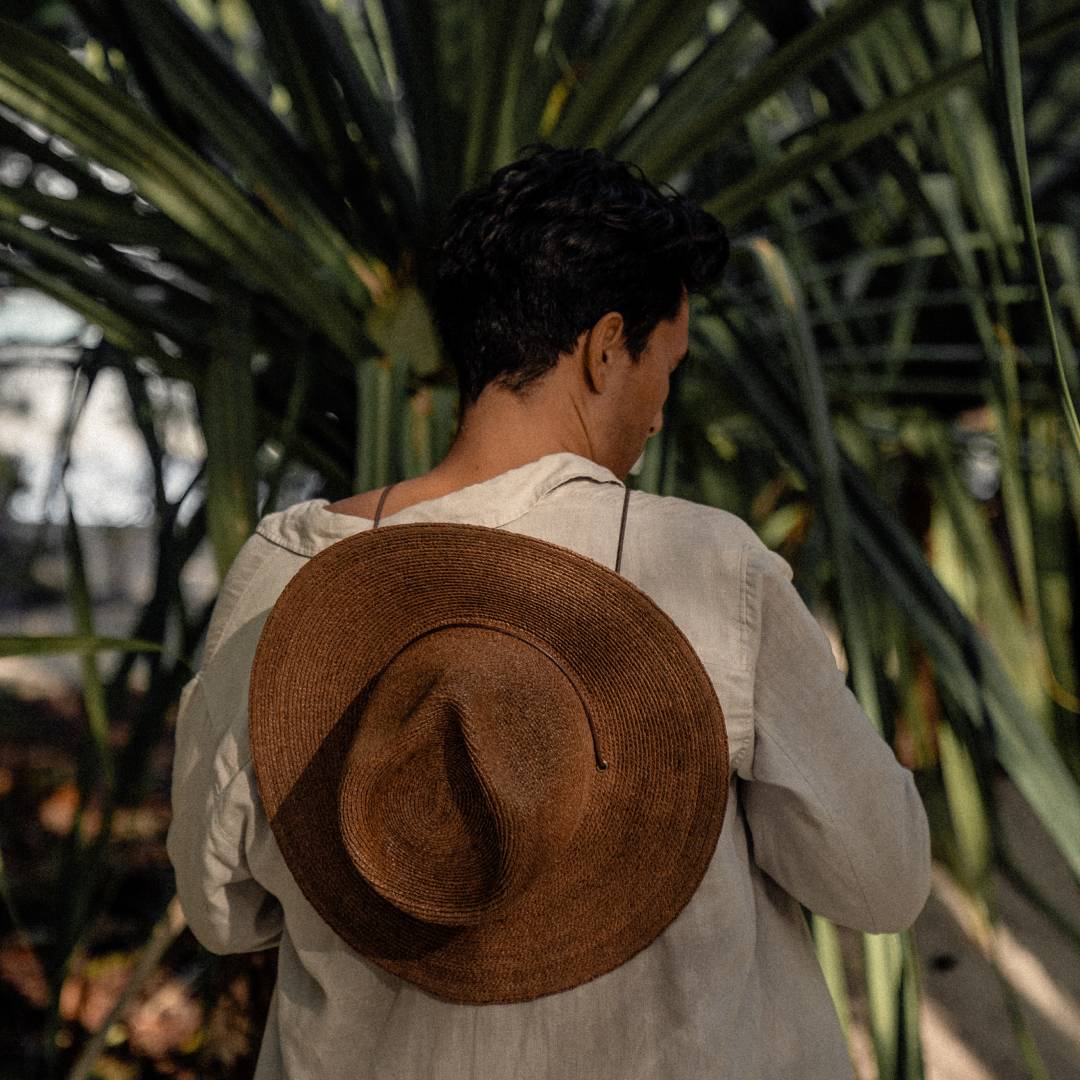 We kicked off our tropical adventure flying out of Sydney. A quick transfer in Auckland before the second flight took us through to Tahiti. French Polynesia has always been one of those dreamy bucket list destinations that I thought, 'hmm one day I'll book the plane ticket' to.

I'm so glad we did! It's up there with one of the best travel experiences I have had to date. From the moment we landed and donned our flower leis, I could just feel that the next couple weeks were going to be special.
Our itinerary was pretty loose, half work half play, as I was collaborating with the tourism board across the main island of Tahiti, Mo'orea and Bora Bora.

Geographically we only scratched the surface of French Polynesia by visiting 3/118 islands.

Photo-wise, every day was picture-perfect. If I had to narrow down a favourite island for photography - Mo'orea takes the cake.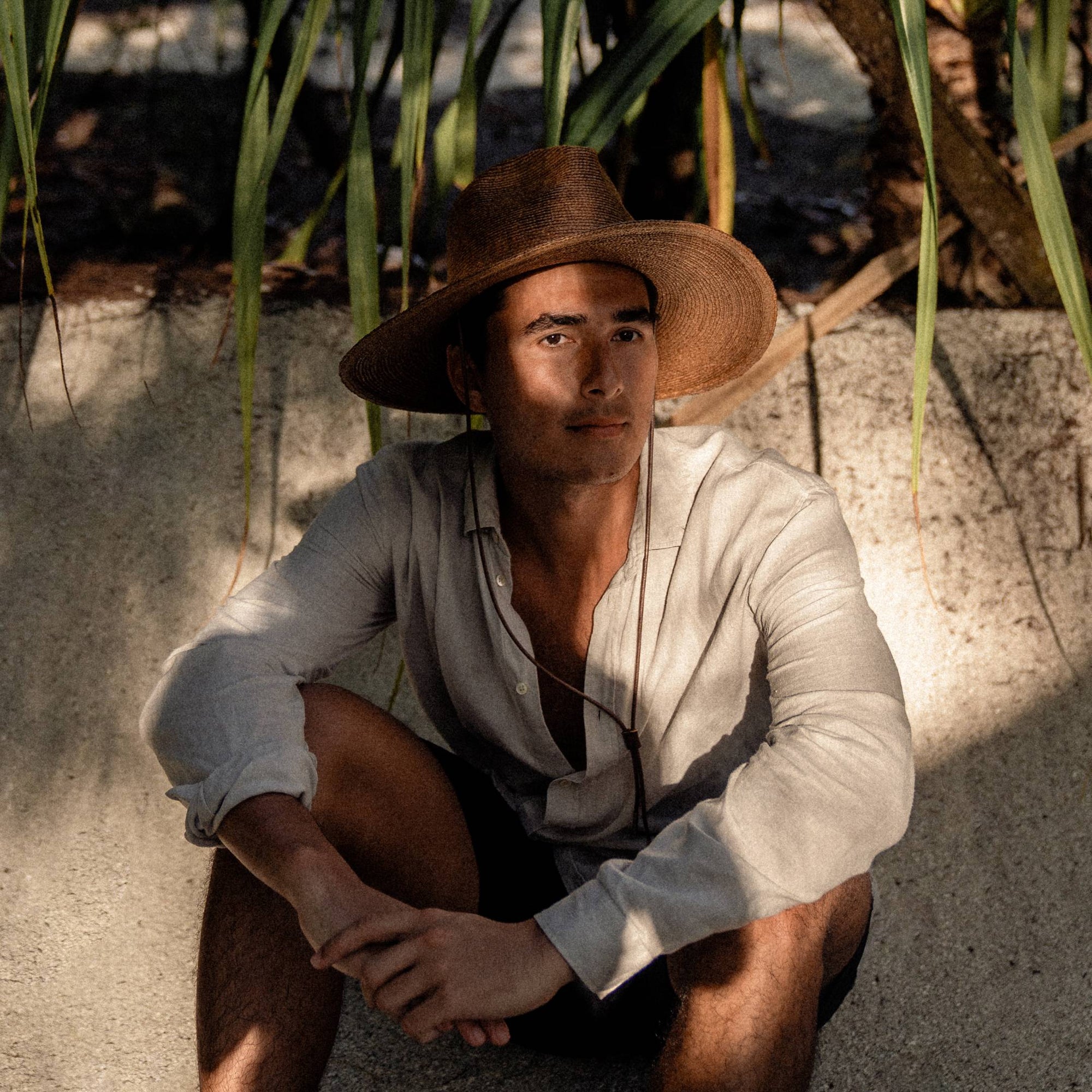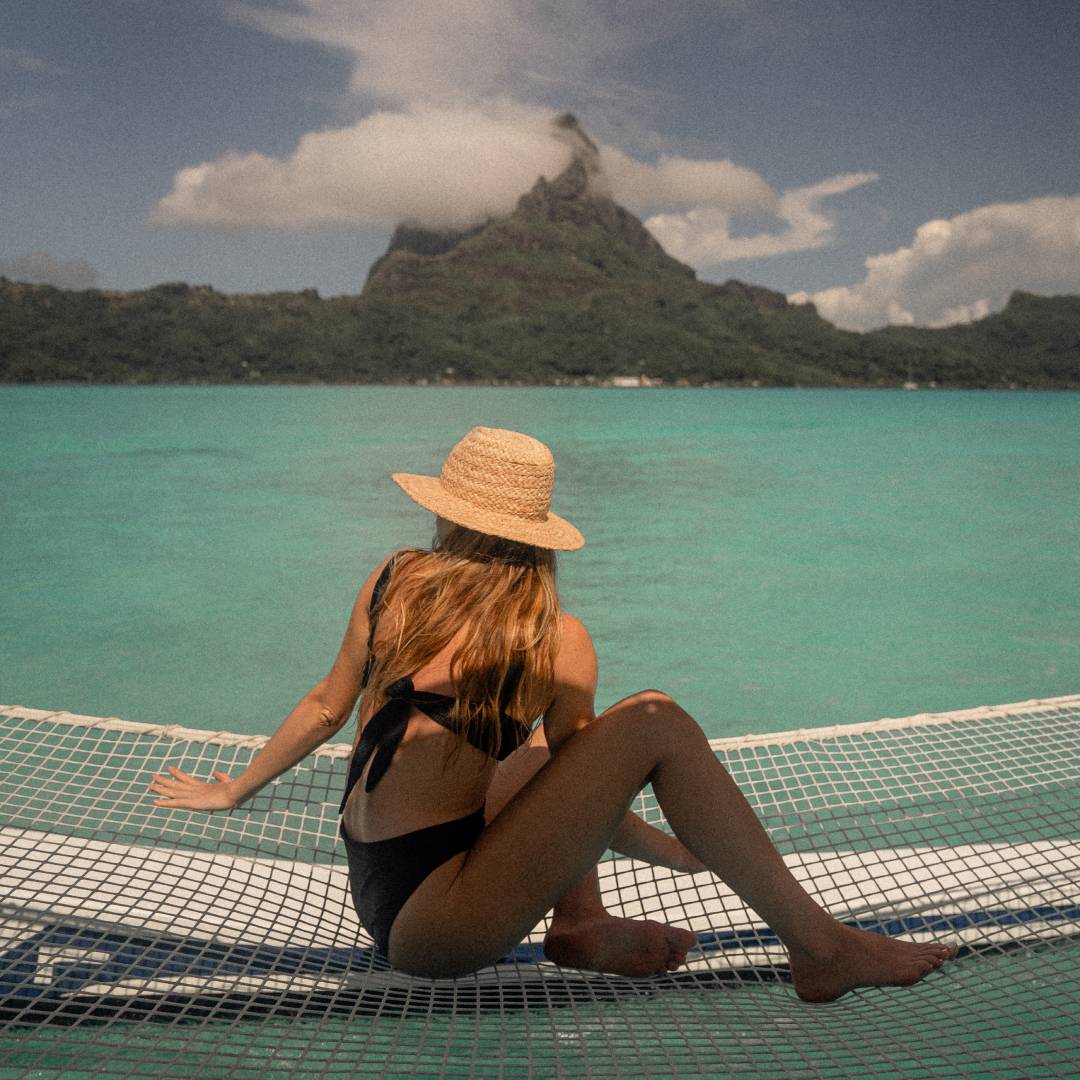 It has it all – pristine and lush nature, crystalline waters, a relaxed local atmosphere and the perfect landscape to road trip through with the windows down. Its volcanic history means mountains of over 1,000 metres jut out of the earth, right next to a coral reef that fringes the island.

When we weren't snapping pics of reef sharks and stingrays, food was most likely on our minds. The seafood was always super fresh and the Tahitian cuisine was delicious. Poisson cru is a must-try - it's essentially a poke-style tuna or similar fish marinated in lime juice and coconut milk. Could honestly eat it every day. I think we did whilst on the trip!

The 'mana' or spirit of French Polynesia is unmatched - if you get the chance to visit, take it.
Favourite spots where we ate & drank
• Les 3 Brasseurs – Tahiti
• Snack Mahana – Mo'orea
• Laorana smoothies – Mo'orea
• Taoahere Beach House Snack – Mo'orea
• Snack Otoamana – Bora Bora
• The Lucky House Fare Manuia – Bora Bora
You can also combine food experiences with a day out on a boat touring the reef – this was our favourite way to enjoy what the islands had to offer. Learn how to make traditional meals at 12, and then snorkel in a coral garden at 1 – nothing better!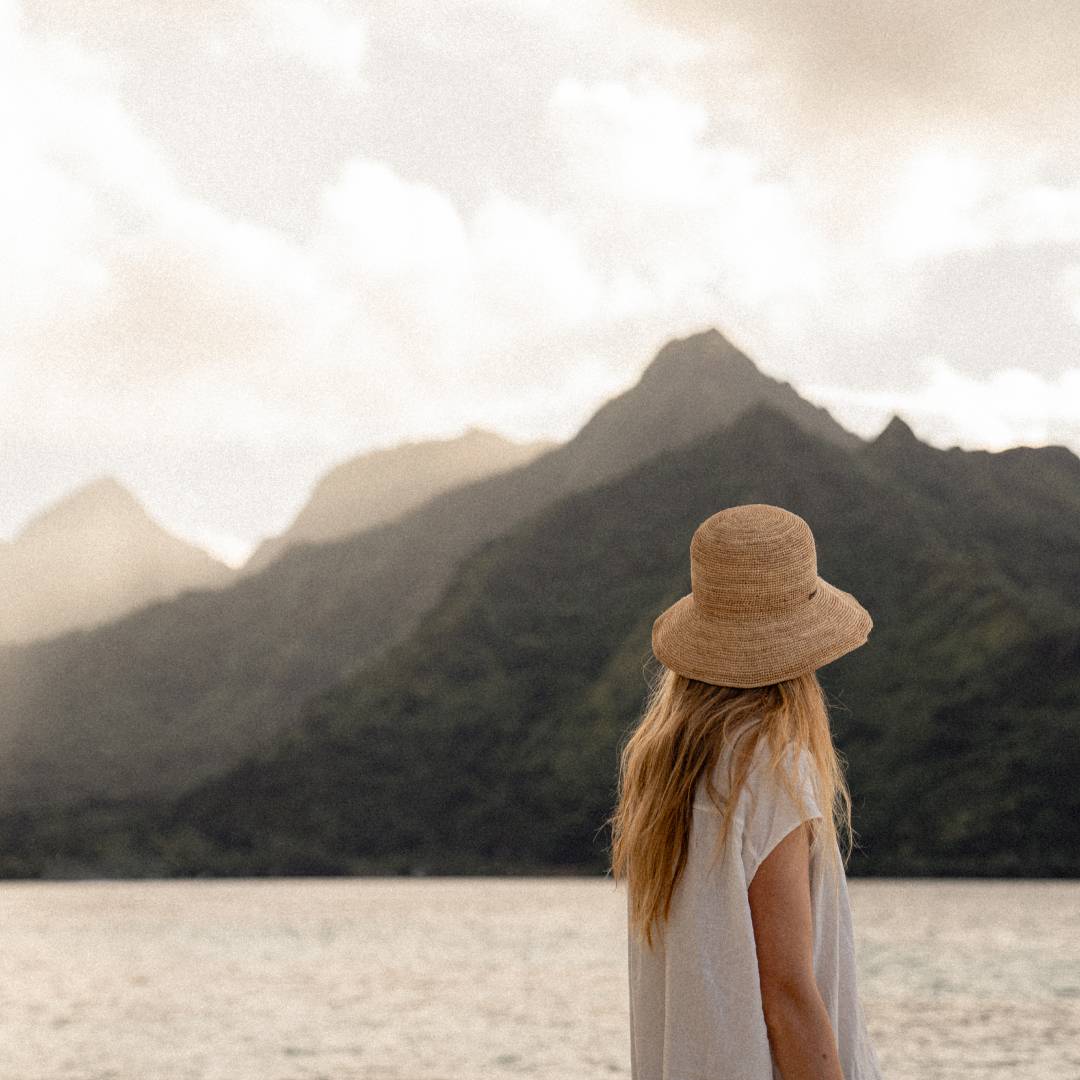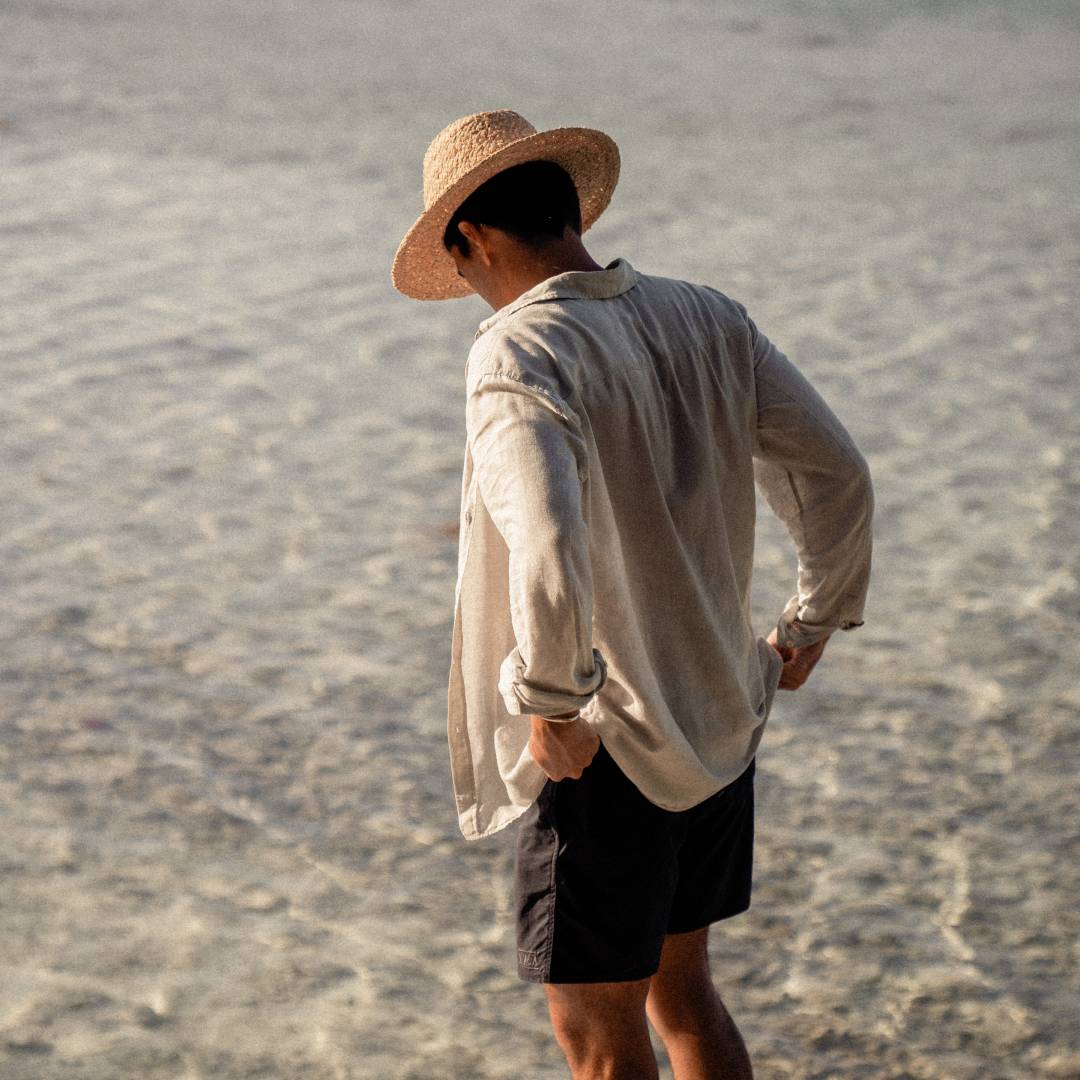 Where we stayed
• Intercontinental Tahiti
• Fare Mihi Noa (Mo'orea - on Airbnb)
• Intercontinental Bora Bora Thalasso Spa
• Intercontinental Bora Bora Le Moana
River Sand
Sold out

Best Seller

Kids

New