The ultimate adventure, from Washington to New York
From Washington to New York, Chelsea Mealo and Brayden Hall decided to turn their drive to visit family in New York into a mini road trip. From cosy cabin stays to stunning rock formations and kayaking, Brayden and Chelsea took full advantage of the sites along the northern states between their home in Washington and their destination, New York.

Brayden & Chelsea share with us what they got up to and some beautiful images of the gorgeous experiences they shared together.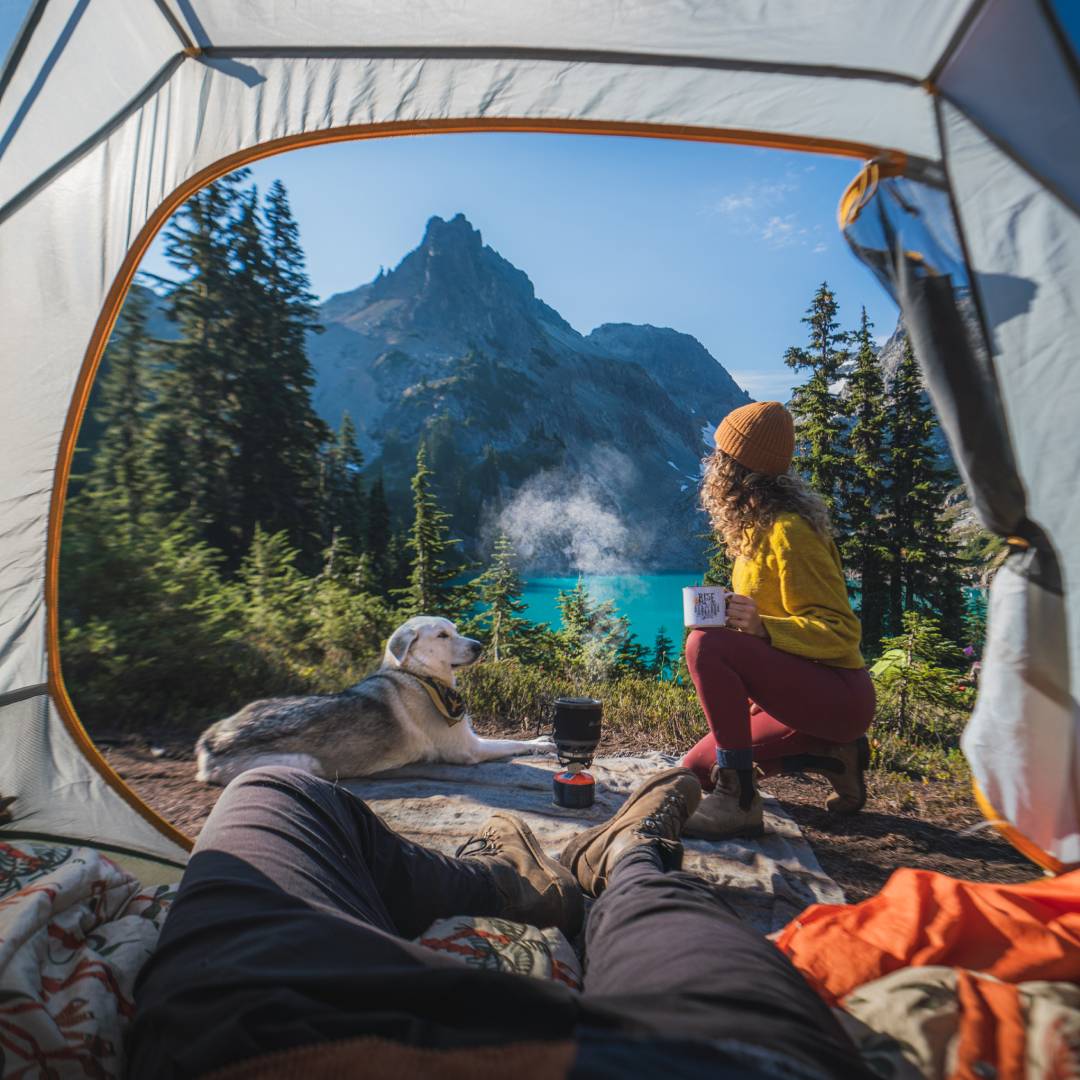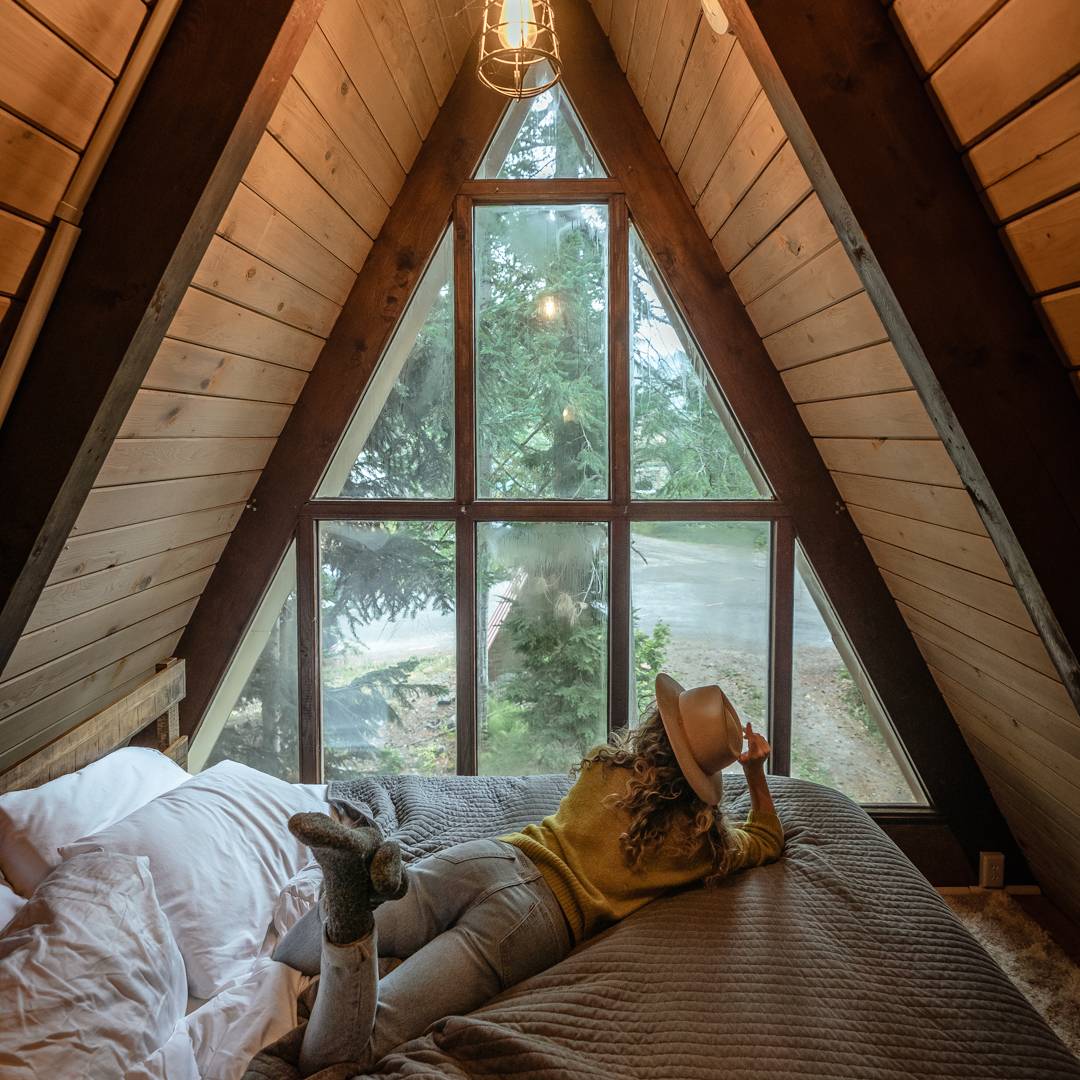 What places did you visit en route to New York?

Washington: We started our journey by going on one last summer hike in Washington, staying at a cabin close to our apartment and then began our trip across the country to visit Chelsea's family.
On the way out we decided to make an adventure out of the 43-hour long drive and made stops in some off-the-beaten-path locations that our drive happened to take us right by!
Montana — Our first stop was a sunrise at the beautiful Hyalite Canyon in Montana. We were nestled deep in the mountain and stretched our legs while watching Ranger run around before continuing the drive.
Wyoming — Next stop was Devils Tower, Wyoming. This was our favourite stop of the trip since it was one of the most unique landscapes we've seen in the USA. It's a GIANT rock that comes out of nowhere and to this day geologists aren't quite sure how it was formed. It also appears in the movie, Close Encounters of the Third Kind. We found this place exceptionally magical.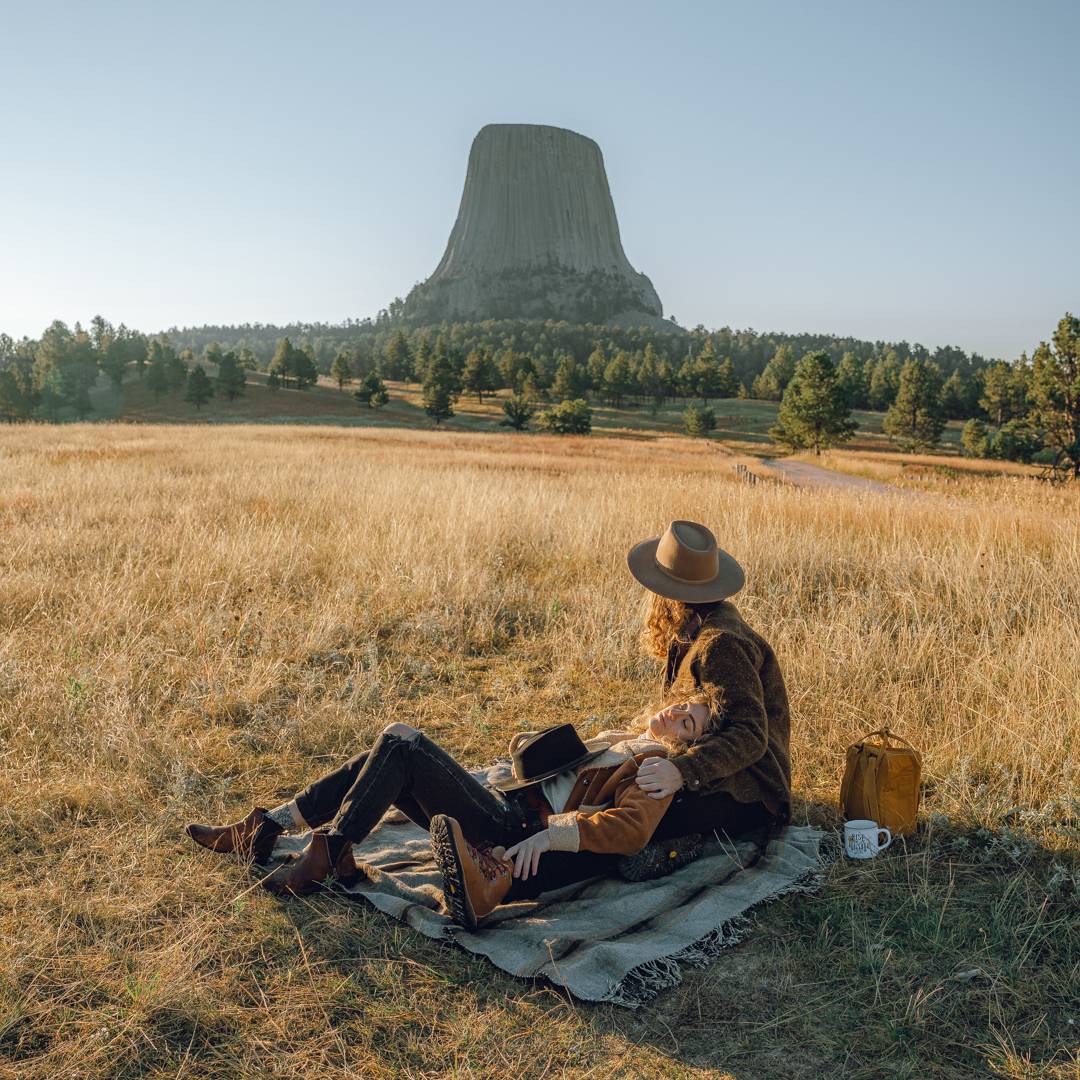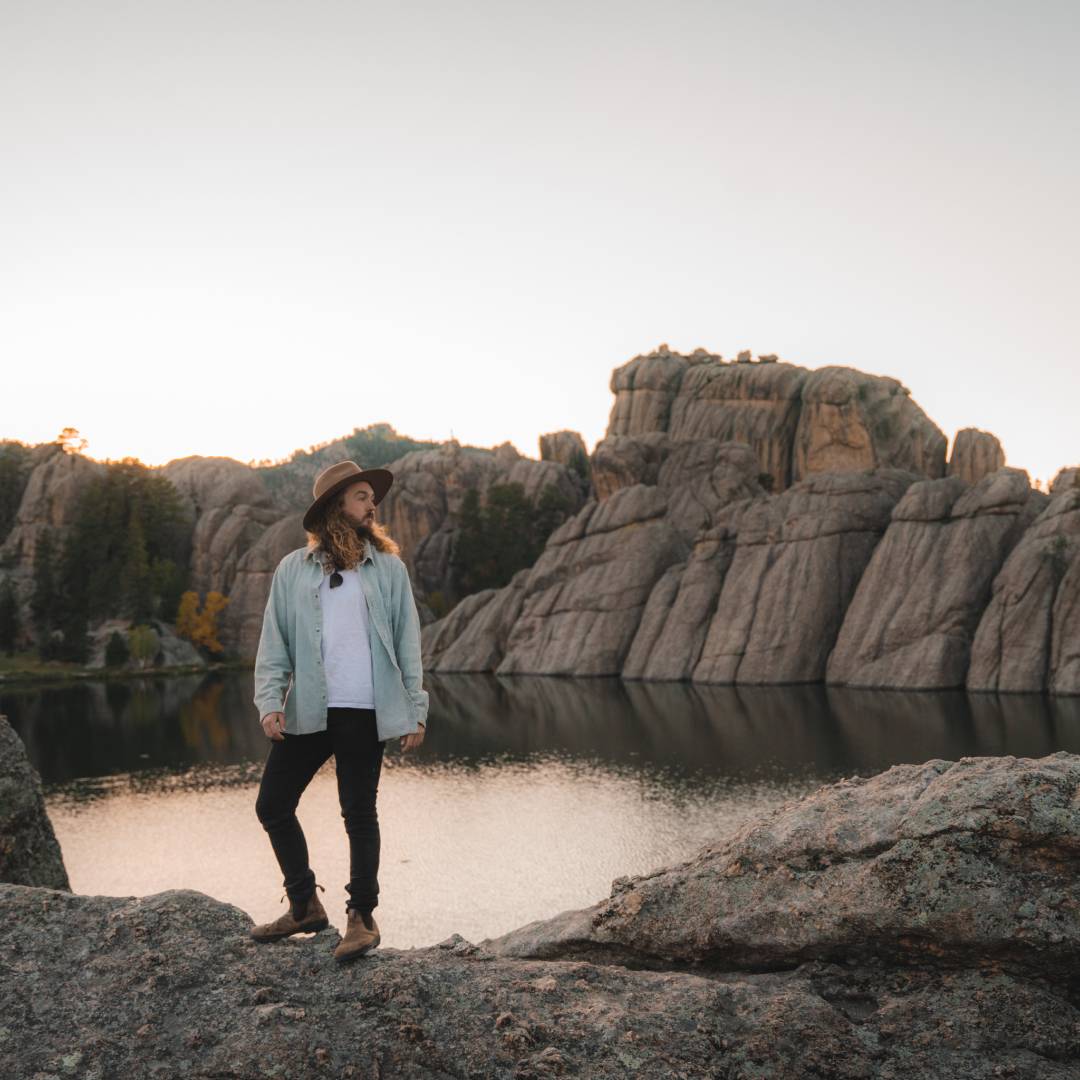 South Dakota — Another state that is less known for its beautiful landscapes, turned out to be absolutely stunning. We stopped at a beautiful spot called Sylvan Lake and then explored The Badlands where we saw an amazing array of desert textures and some bison.
Upstate New York — We decided to do a "straight shot" drive directly to the cabin that Chelsea's family owns in the Adirondacks. There we picked up Chelsea's new "pack boat" (basically a lightweight hybrid between a canoe and a kayak). We adventured around the beautiful Adirondack Mountains where we went paddling, and hiking and chased all of the fall vibes as the leaves changed to beautiful colours.
To close out the trip we stayed in an amazing Airbnb called The Barnhouse where we relaxed and played with Ranger before heading back to see Chelsea's family in New Jersey.
"We LOVED driving around and seeing the bison in the badlands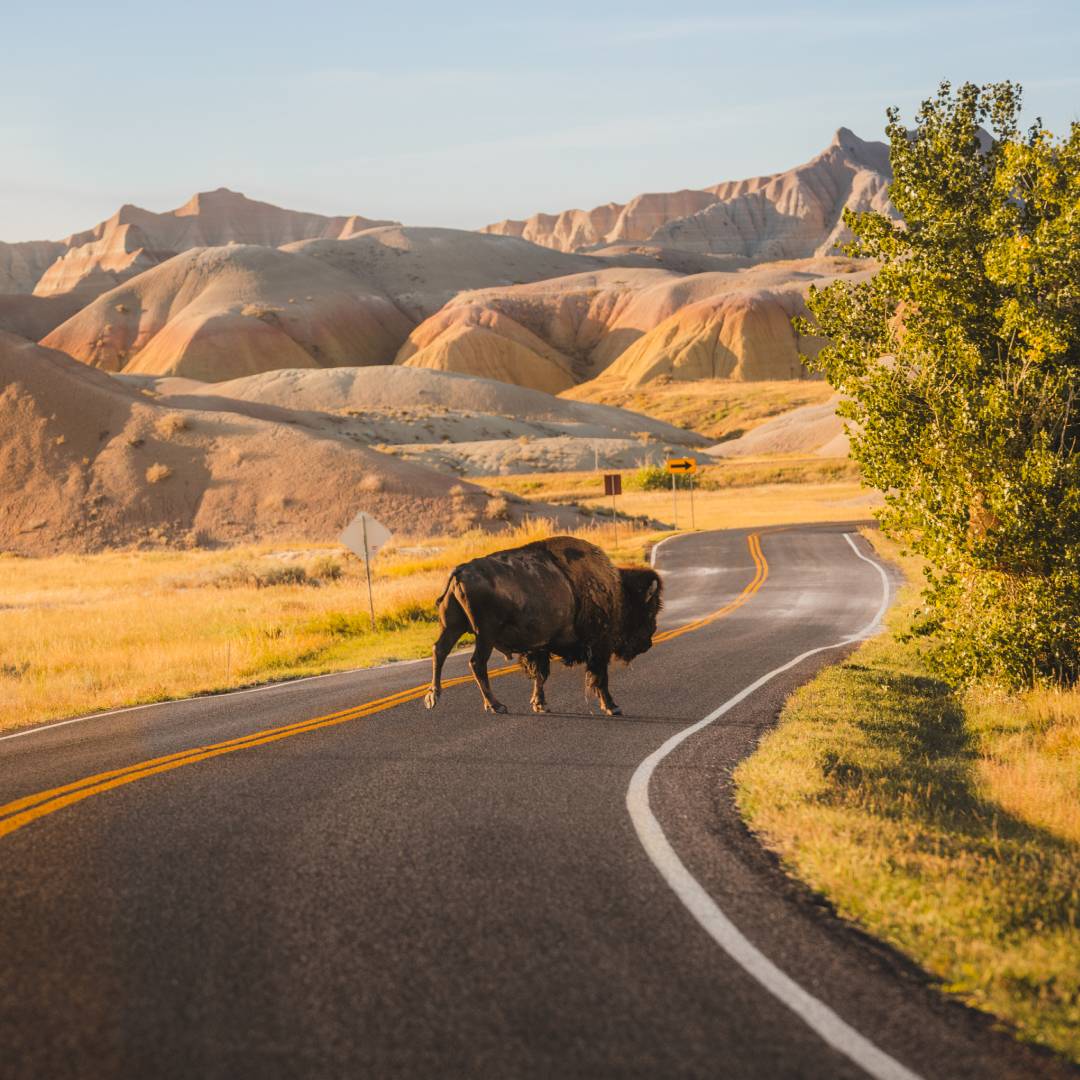 What were your favorite places to take photos?
Our favorite places to take photos on the drive out were Devils Tower, The Badlands and The Adirondacks.
Where did you stay along the way?
We mostly stayed in cheap motels during the drive across the country, but once we got to The Adirondacks we stayed in Chelsea's family's cabin. After that, we drove down to The Catskills and spent a few nights in the stunning Barnhouse Airbnb by Hunter Houses.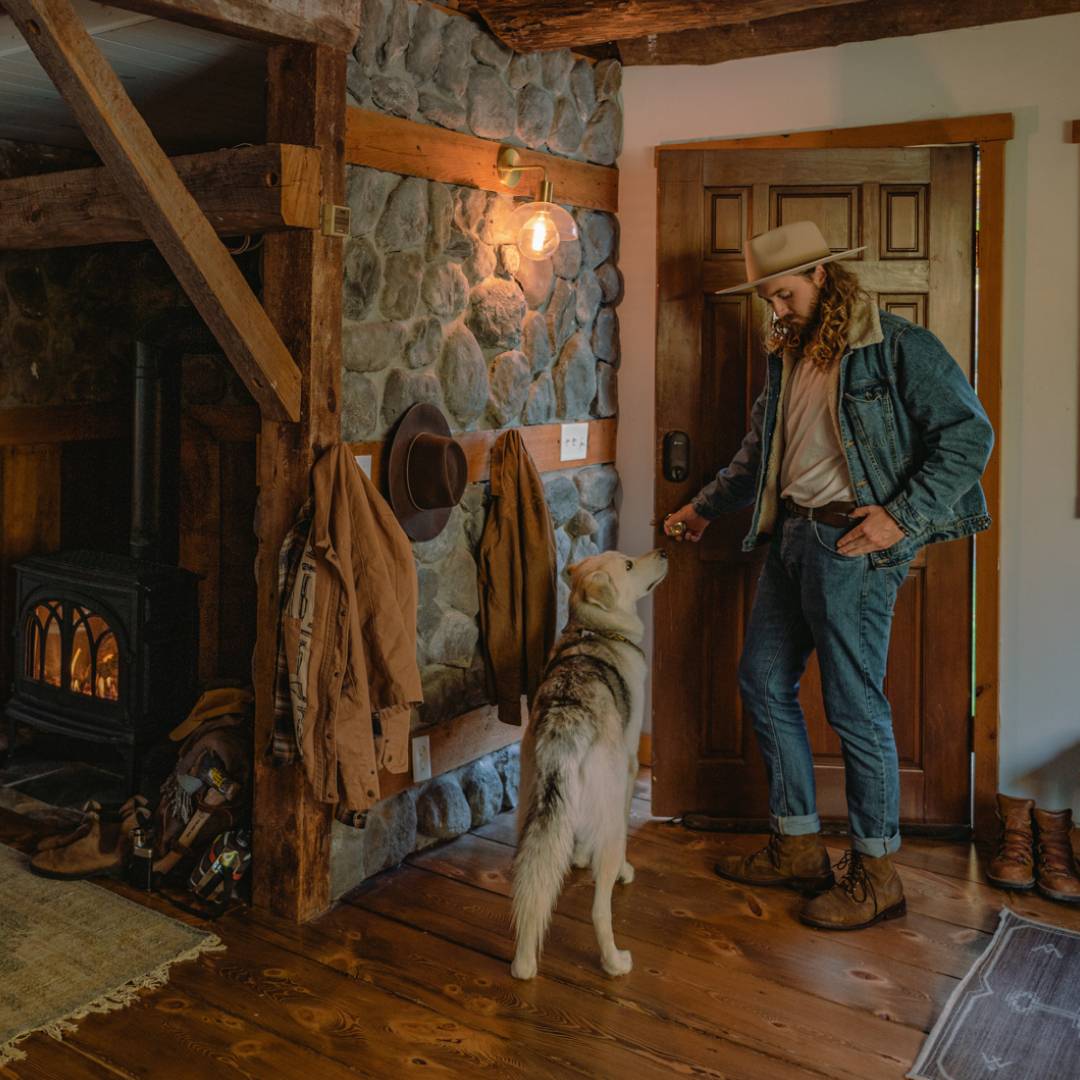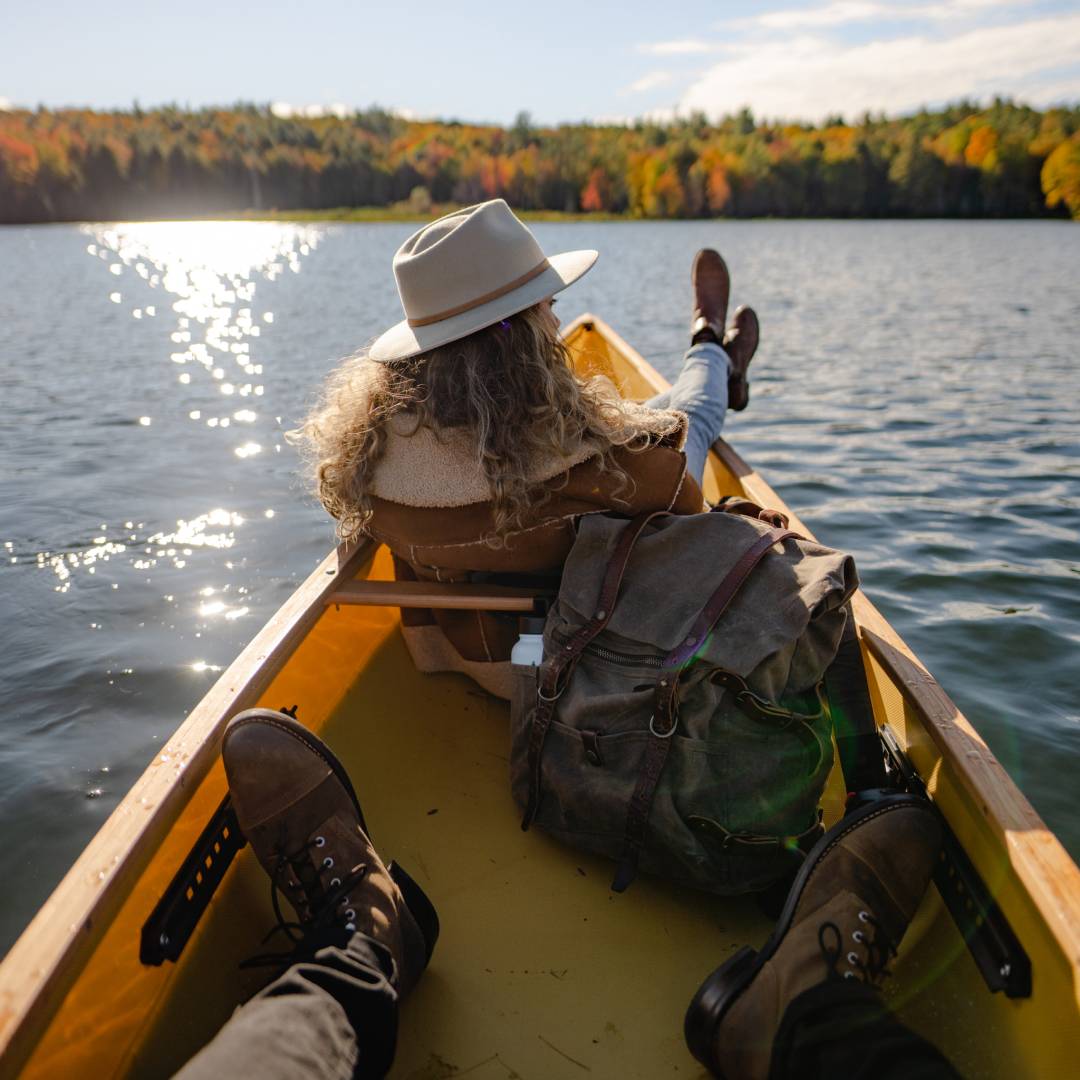 Did you eat and drink anywhere noteworthy during your trip?
We always try to seek out funky little cafes during our adventures. The midwestern states didn't have too much variety so we mostly survived off of LOTS OF COFFEE, the cheapest meals we could find and gas station snacks hahaha.
What was your favorite thing to do on your road trip?
We LOVED driving around and seeing the bison in the badlands. We also loved paddling around in Chelsea's new pack boat and exploring the autumn colours in Upstate New York!
—
If you're planning your next road trip through the USA make sure you map out some of the places Brayden & Chelsea visited. Judging by their incredible images, you won't be disappointed.
You can check out more adventures for these guys on the links below