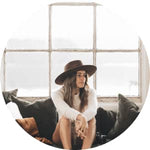 Will & Bear, and their friends eagerly converged at the inaugural W + B Summer Camp. With excitement in the air, they each reached for their beloved caps, ready to embark on a weekend filled with laughter and memories.

Featuring our new Riley, Ranger and Archie caps, take a look at some of the epic fun the crew got up to.
@lady_bro, @ethanabitz & @strawburry17 are ready for the US camp
@strawburry17 and @lady_bro ready for the big camp feast
Ranger Brown is the perfect camp buddy
 
Reece – @oakieonfilm customising hats in his Riley Bone cap
@lady_bro and Bear getting involved in the camp activities
Riley Bone has got you covered for your next outdoor adventure
The @solsidestudio crew at the Aus camp – @oakieonfilm, @glennferguson_, @kendallbaggerly
Kids in Caps at Camp
About the author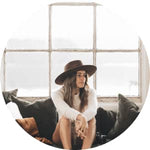 Join the
adventure
Sign up to receive 10% off and access to exclusive content, sales and updates from the road.
Use left/right arrows to navigate the slideshow or swipe left/right if using a mobile device