Journal / Will & Bear and Trees.org Partnership
Will & Bear and Trees.org Partnership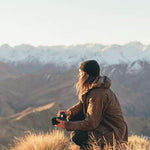 Forests are our natural air filters and water factories. They are our respite, and place of peace. Will & Bear have partnered with trees.org to plant 10 trees for every hat sold.
We couldn't live without trees. Literally – they provide the very air that we breathe. They help keep the climate stable, support our waterways, and offer jobs and prosperity to communities.Unfortunately 50% of the worlds forest are lost to deforestation.
Trees.org deliver innovative agroforestry projects in developing countries that not only increase the number of trees in the world (already a pretty cool outcome), but that give communities sustainable food sources, livestock feed, products to make and sell and create massive increases in income.
"Trees for the Future is improving the livelihoods of impoverished farmers by revitalizing degraded lands. Since 1989, with our experience in planting over 128 million trees all over the world, we have demonstrated the transformative power of trees in helping people break out of the poverty trap while also addressing the global environment. Today, our work in East and West Africa is helping to build a world where people can leave a legacy of opportunity through sustainable practices and productive lands for future generations."
"experience in planting over 128 million trees all over the world"
We are really proud of our on going partnership with an organisation that can affect so many positive outcomes on a global scale. One that facilitates and an on-going mutually beneficial relationship between communities and their natural surrounds. 
By purchasing a hat from us you are being part of the change by helping counter the effects of deforestation, as well as supporting families and communities out of poverty.  Buy a hat, and plant a forest on us. Preserve the places we play in.
About the author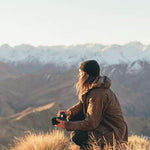 Co-founder and amateur photographer
Join the
adventure
Sign up to receive 10% off and access to exclusive content, sales and updates from the road.
Use left/right arrows to navigate the slideshow or swipe left/right if using a mobile device